Enter content here
The following pictures are from: Dave Mueller 124th Transportation Battalion., 97th Heavy Boat Vietnam (Phan Thiet)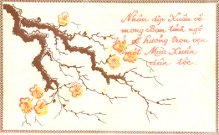 The post card above says, in Vietnamese: "In the New Year hope you come round to fully enjoy the ethnicity new year".
Below is a CHIEU HOI Pamphlet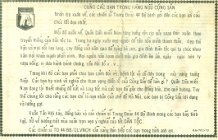 This is the translation : Translated by : Van Nguyen

To Our Friends in the Communist Army,
As Spring is coming, we, soldiers in the 44th regiment would like to send our warmest greetings to you.
When spring comes, the southern soldiers and people busy themselves eagerly making preparation to greet this traditionally joyful season. The first three days of spring is a time for all to empty their minds of vengeful thoughts, of heavy burdens and sorrow of the previous year and try to join the annual family reunion; a time for wishing one another the best of health and prosperity; a time to indulge in the delightful warmth of family, of a taste of wine, of traditional rice cake...
It is unthinkable that at these special moments of family reunion, you all would have to suffer from hunger, sickness and loneliness in places far deep in the heart of the mountains and forests. Why would you sacrifice yourself for the crazy dreams of the communists? As we, the southerners are striving to rebuild all the ruins and traumas that you had wrecked, we cannot help to think that you are only the victims of Hanoi's regime. We sincerely believe you are exploited and deceived.
In this spring of the year of the Boar, we, the people and soldiers of the 44th Regiment of the Army hope you would be free of all illusions, would return to enjoy a spring with its entire meaning as it should be traditionally.
The soldiers of the 44th Regiment is ready to welcome you in the spirit of brotherhood.
In the pictured below is a LSU on the left and the John U D Page to the right of it. Acording to Dave, What was unique was fact it ( The John U D Page) could direct the thrust direction. I just remember when it was docked the time I saw it, they never shut it down, it holding it's position w/o anchoring.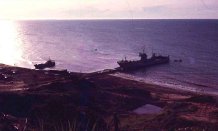 LSU Boat along side a LST Landing craft. Appears to be early morning in Phan Thiet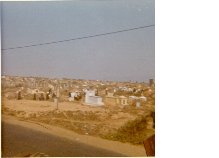 The picture above, Cemetary west side of LZ and running and north west.
Some time in the mid 1990`s most of the graves were moved
to North Phan Thiet to the new cemetary.
The picture below is of a Vietnamese fishing boat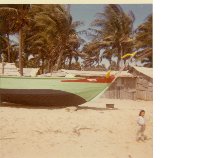 Early am, 2 LARC Boats looking west toward Whiskey Mountain.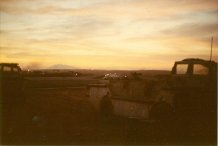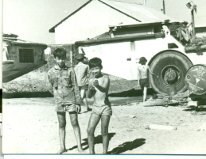 Lone house / shack located on the beach below the LZ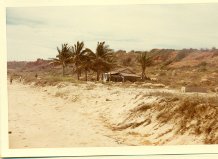 Foot bridge was part of the one bridge leading into Phan Thiet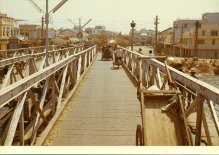 Vietnamese taxi stand.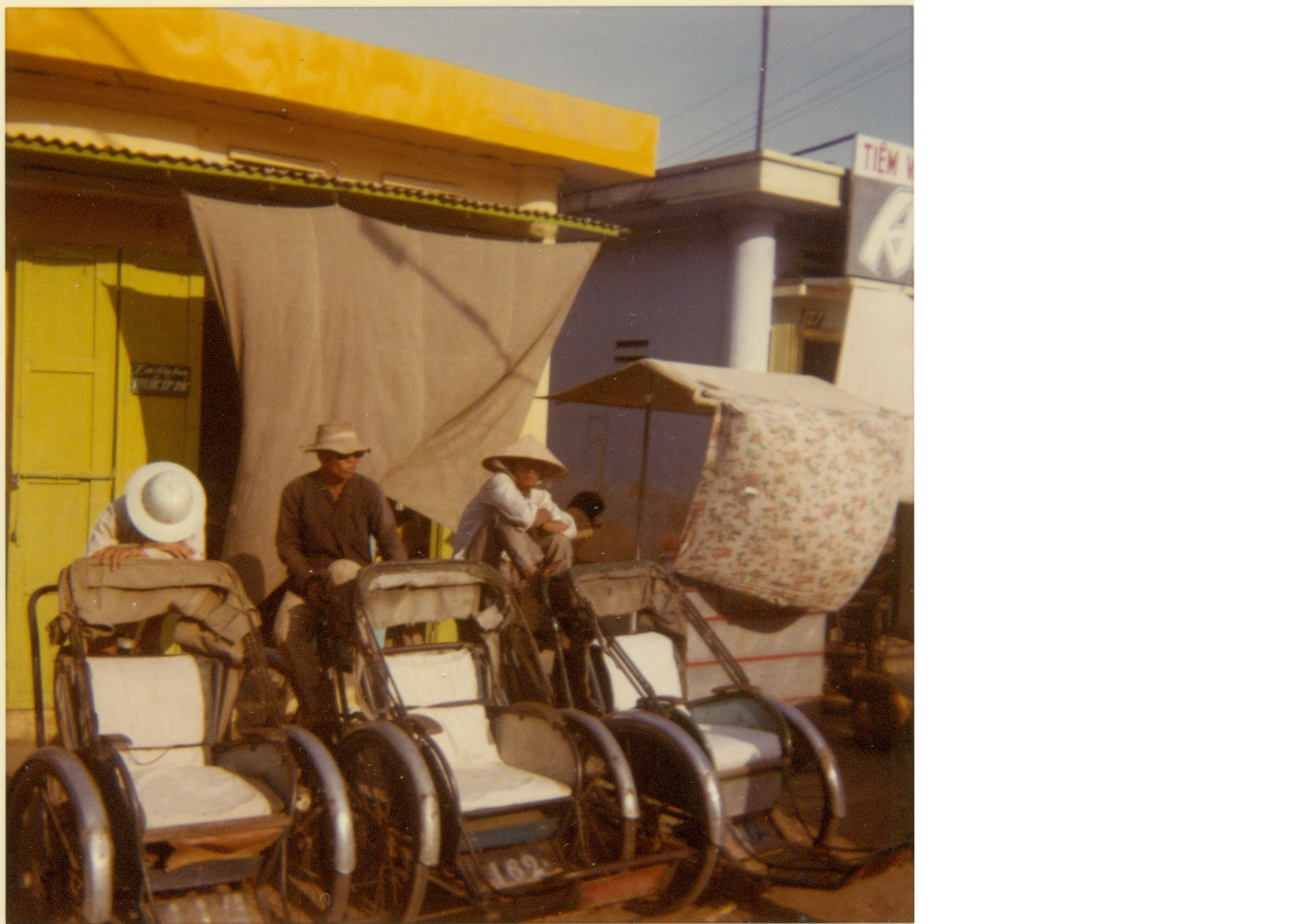 Below are pictured 2 LSU`s from the 97th, Unloading on the LST Pier down on the beach below LZBetty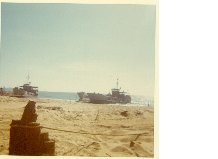 Fishing boats in Phan Thiet Harbor