Pictures taken of LZ Betty by Bryan Lagimoniere in 1970. From the first week in March until Nov.70. When
the 1st of the 50th was standing down I was transfered north to An Khe to finish my tour of duty.
First Field Force Division Unit patch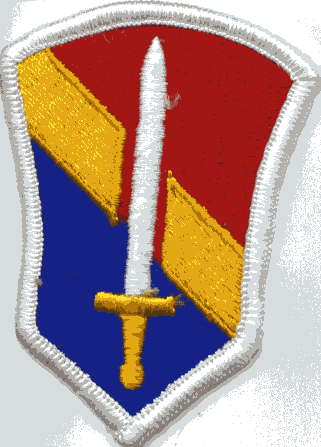 B-Co area UH-1H background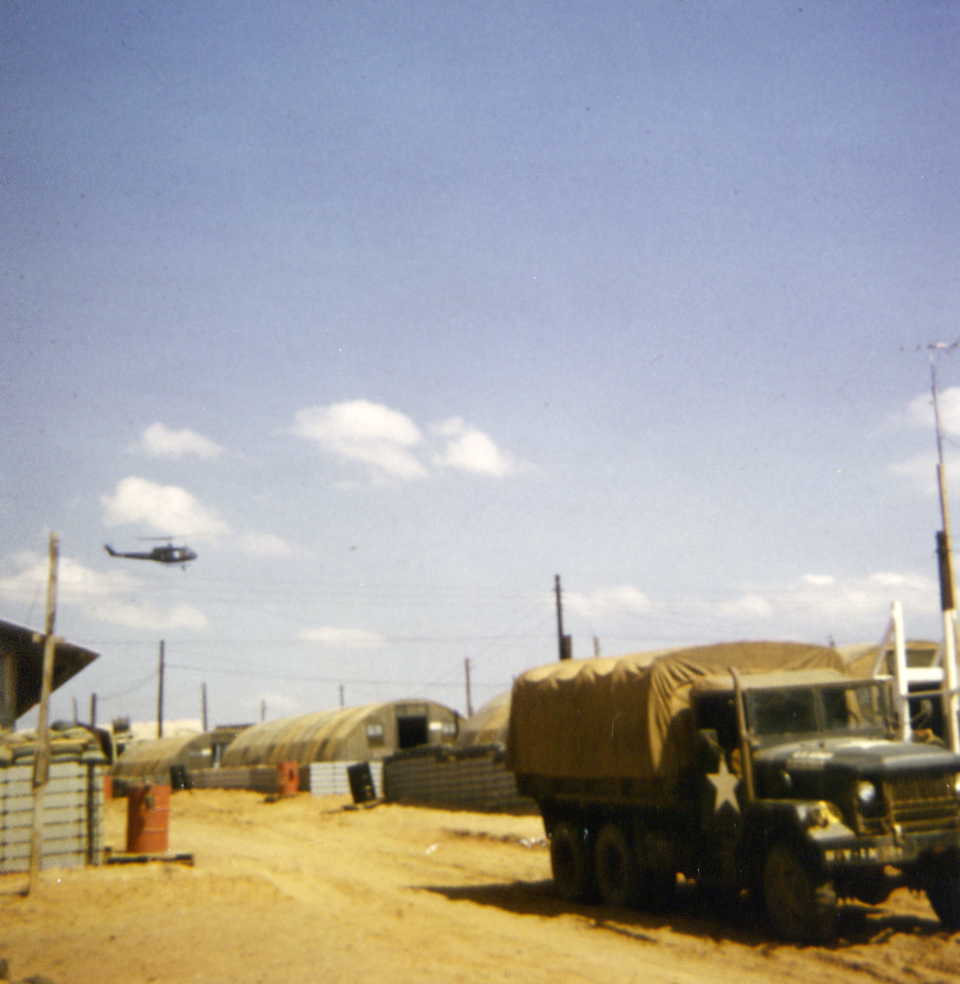 West side green line and Whiskey Mountain ( Nui Ta Dom Mountain )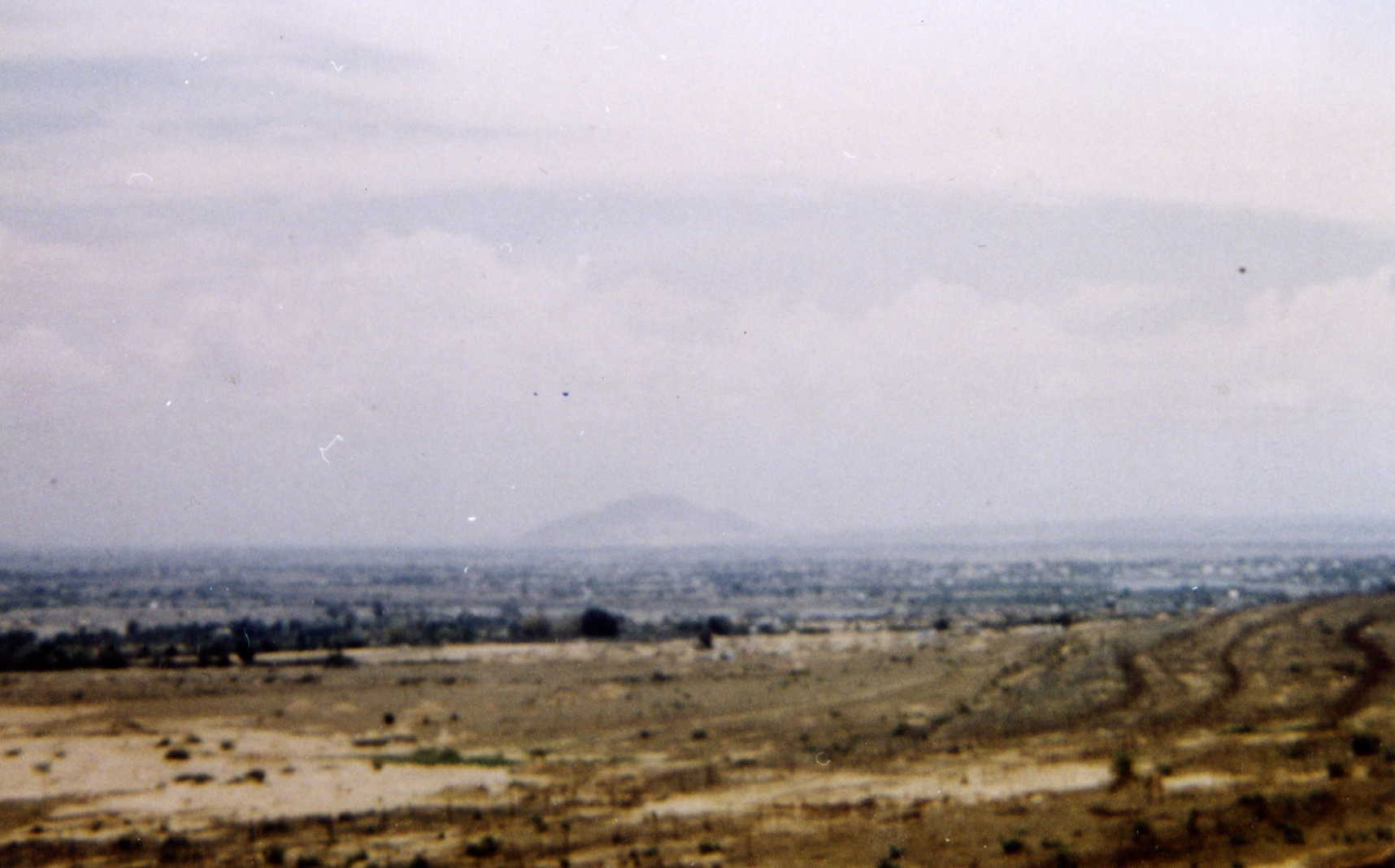 Cobra sweeping area west of LZ after May 3rd attack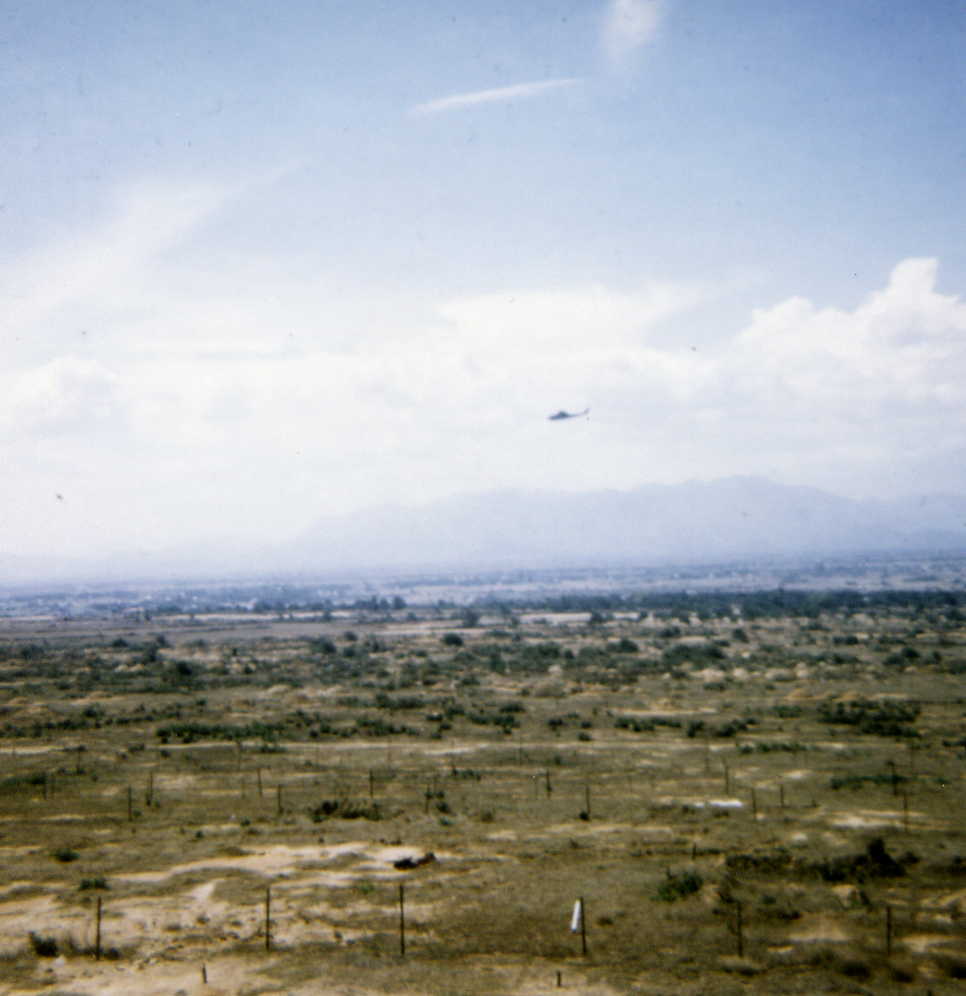 Erosion ditch in front of Tower 7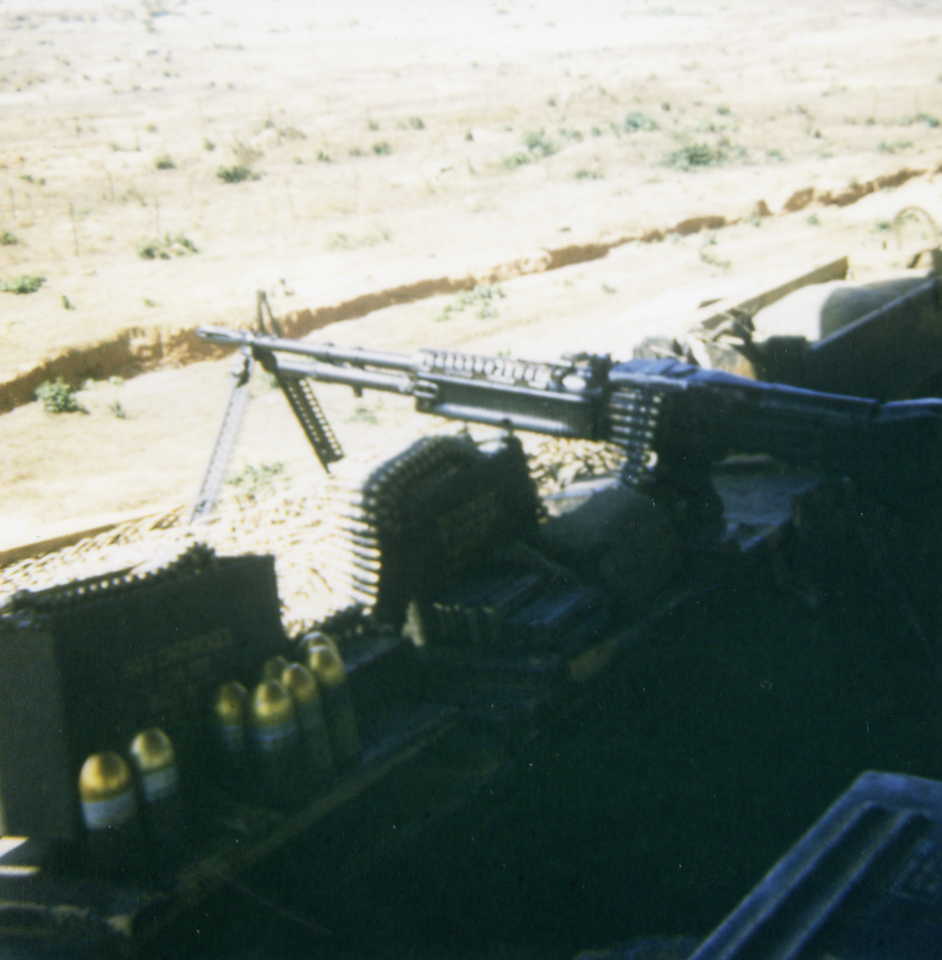 Chinook resupply west side of LZ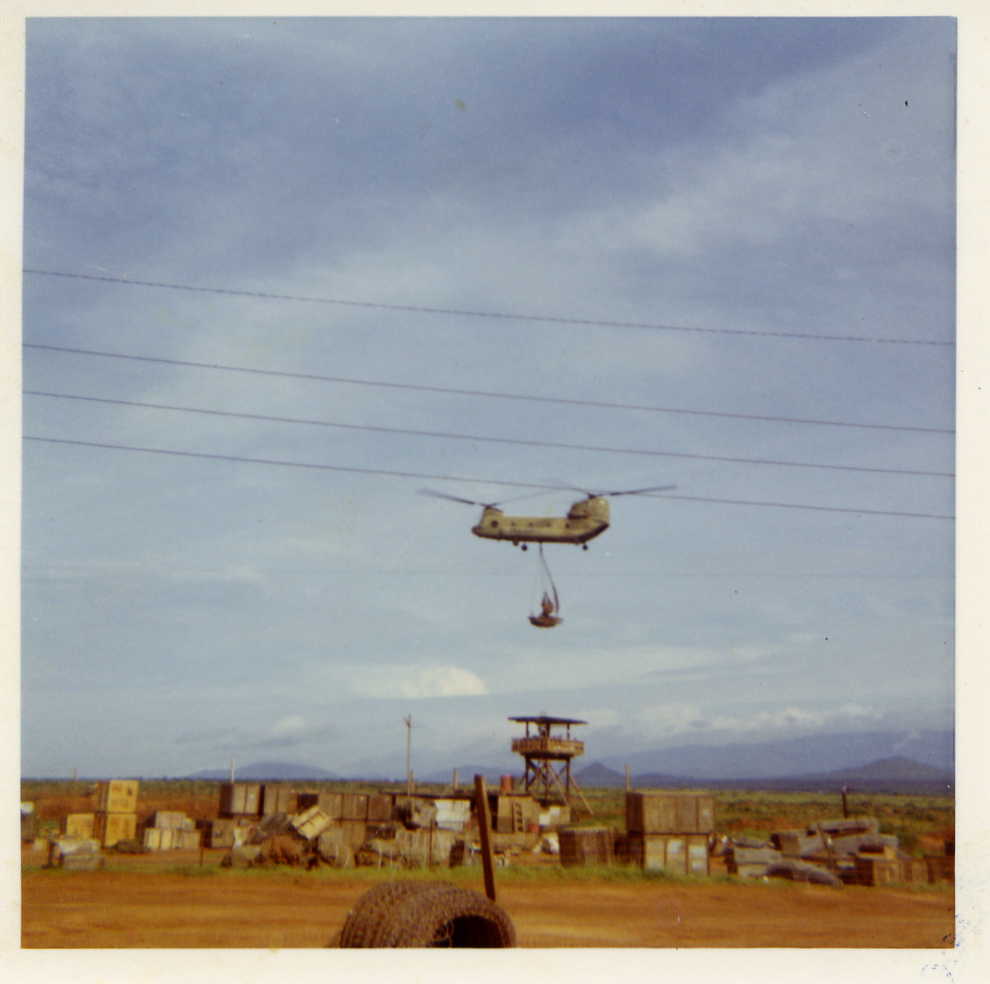 Acft turn around south end of runway 07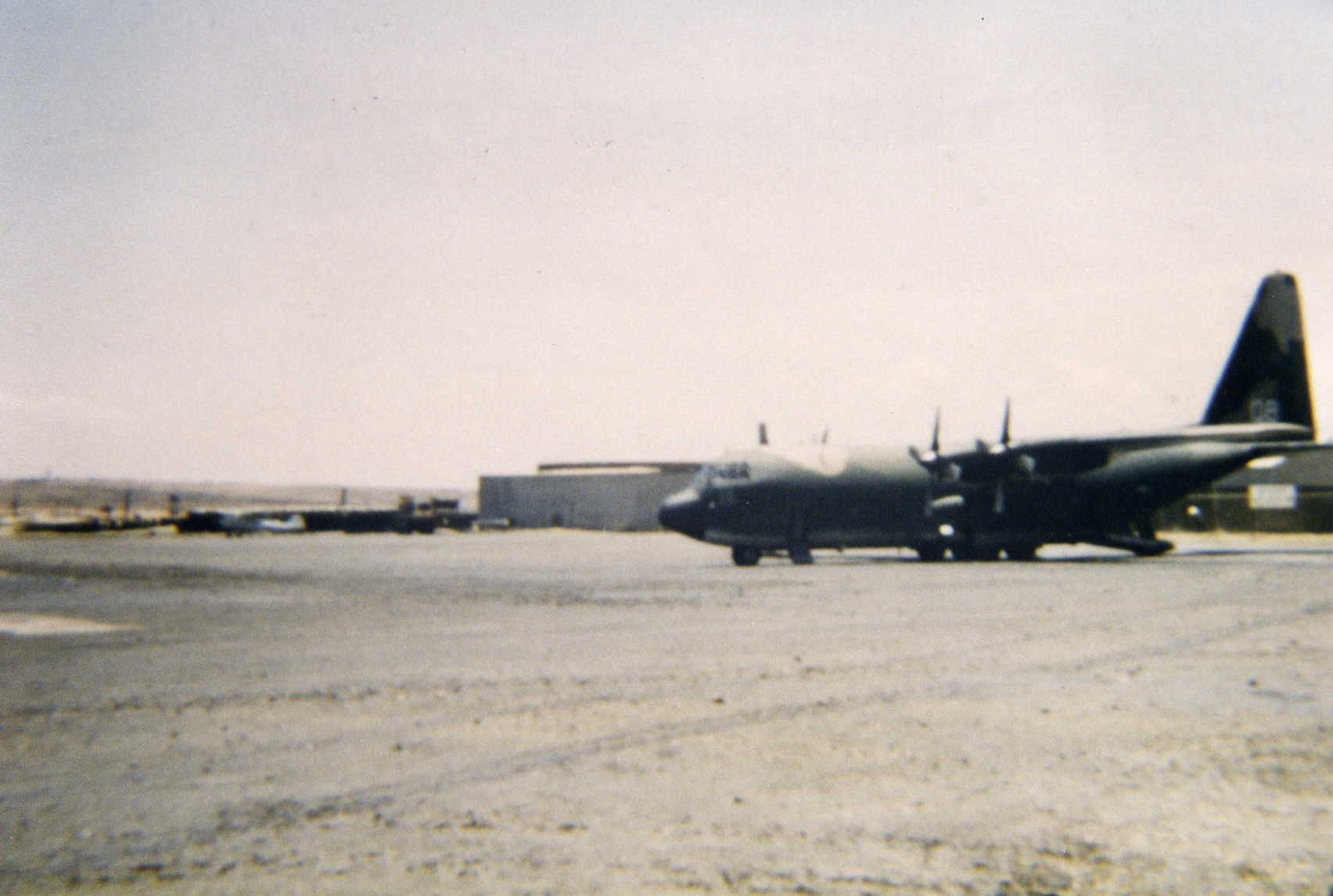 Fisherman early am Ca Ty River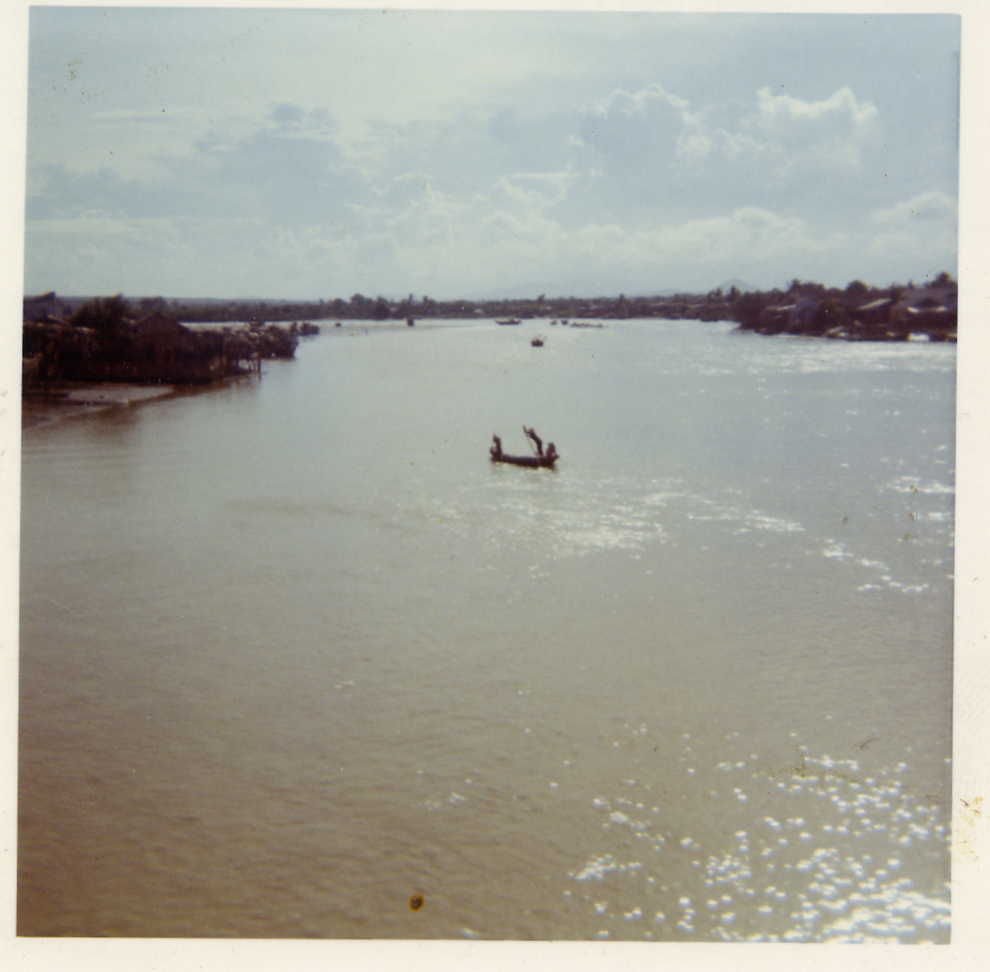 Rick Leland from Maine B-Co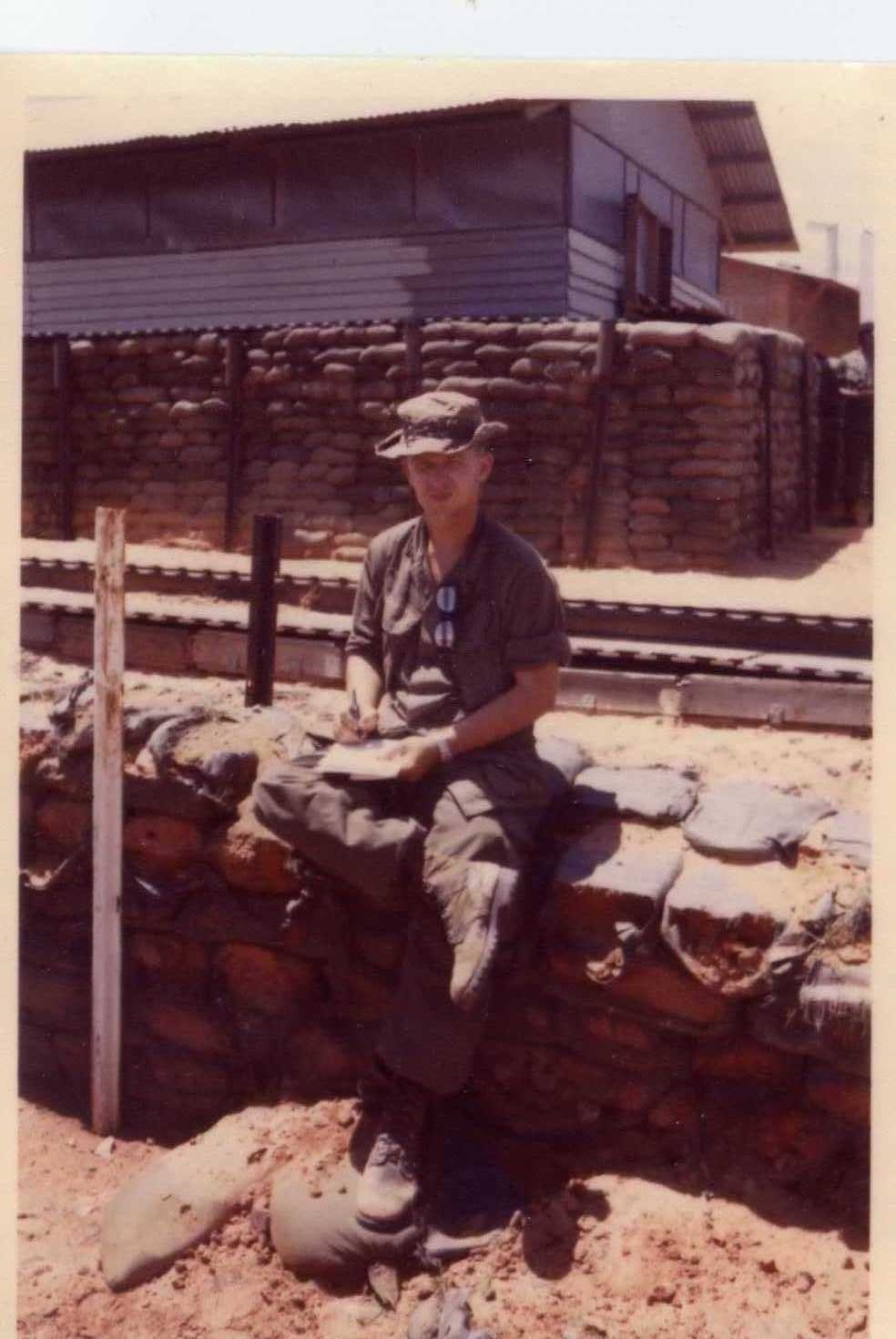 My Hootch and mess hall in the background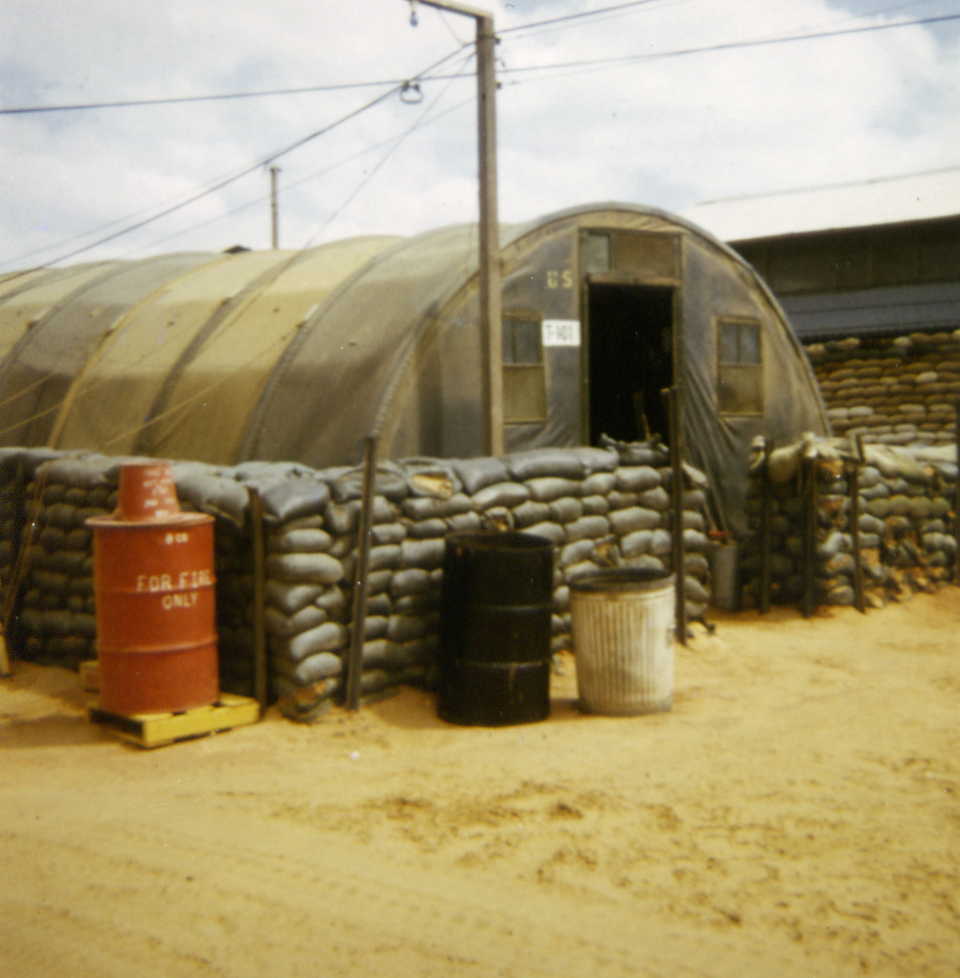 1st of the 50th Batallion ammo dump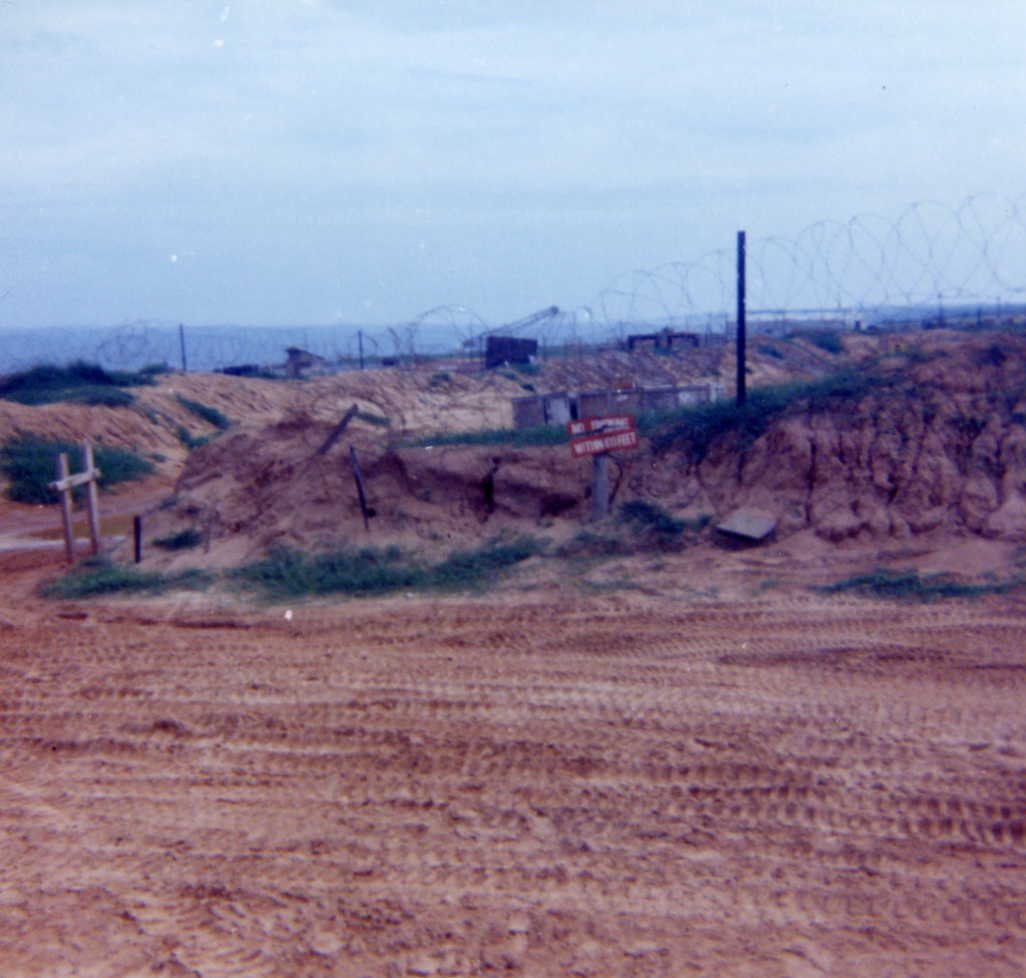 Scout apc west side green line near D-Co area
Frenchy D-Co area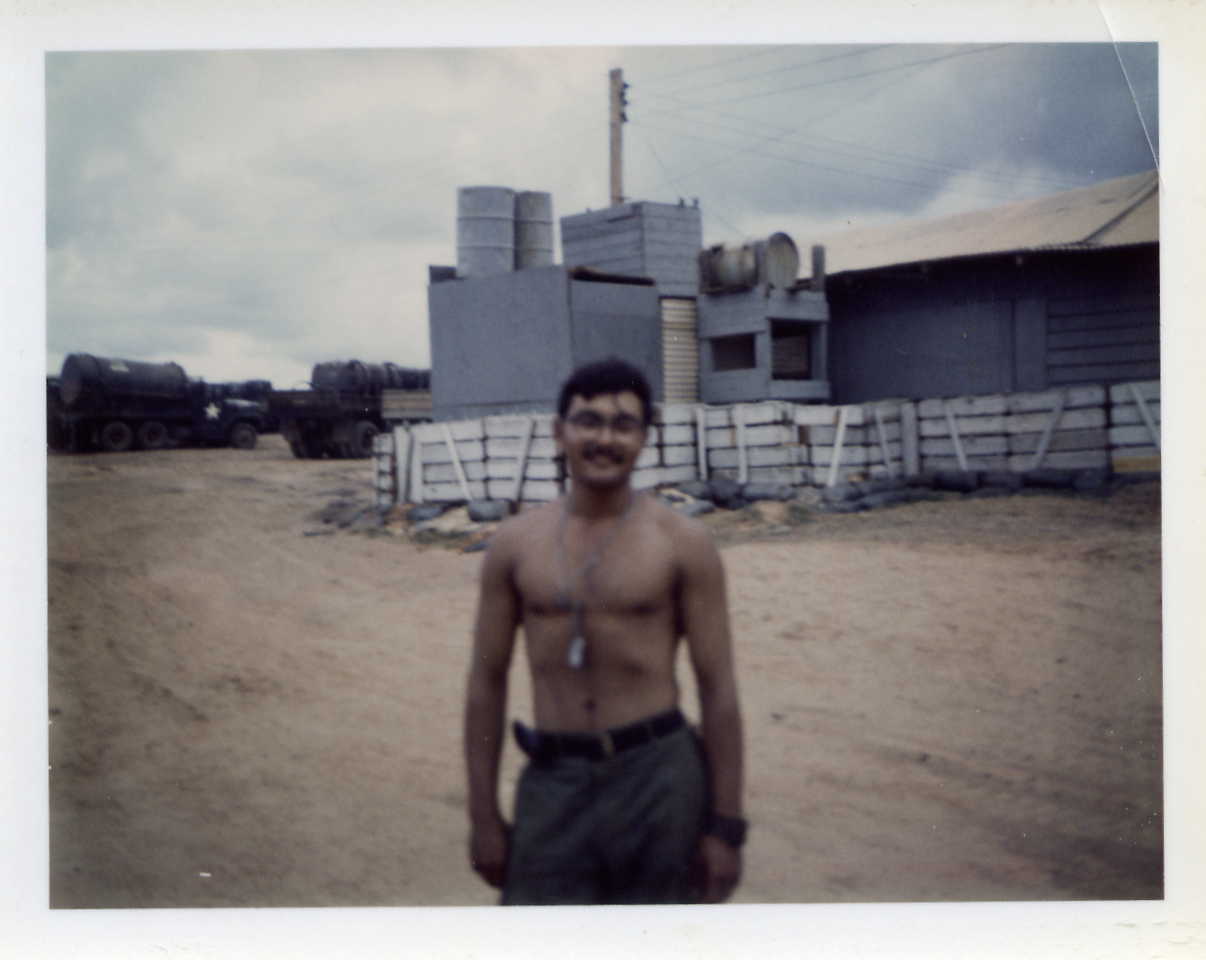 Brick maker downtown Phan Thiet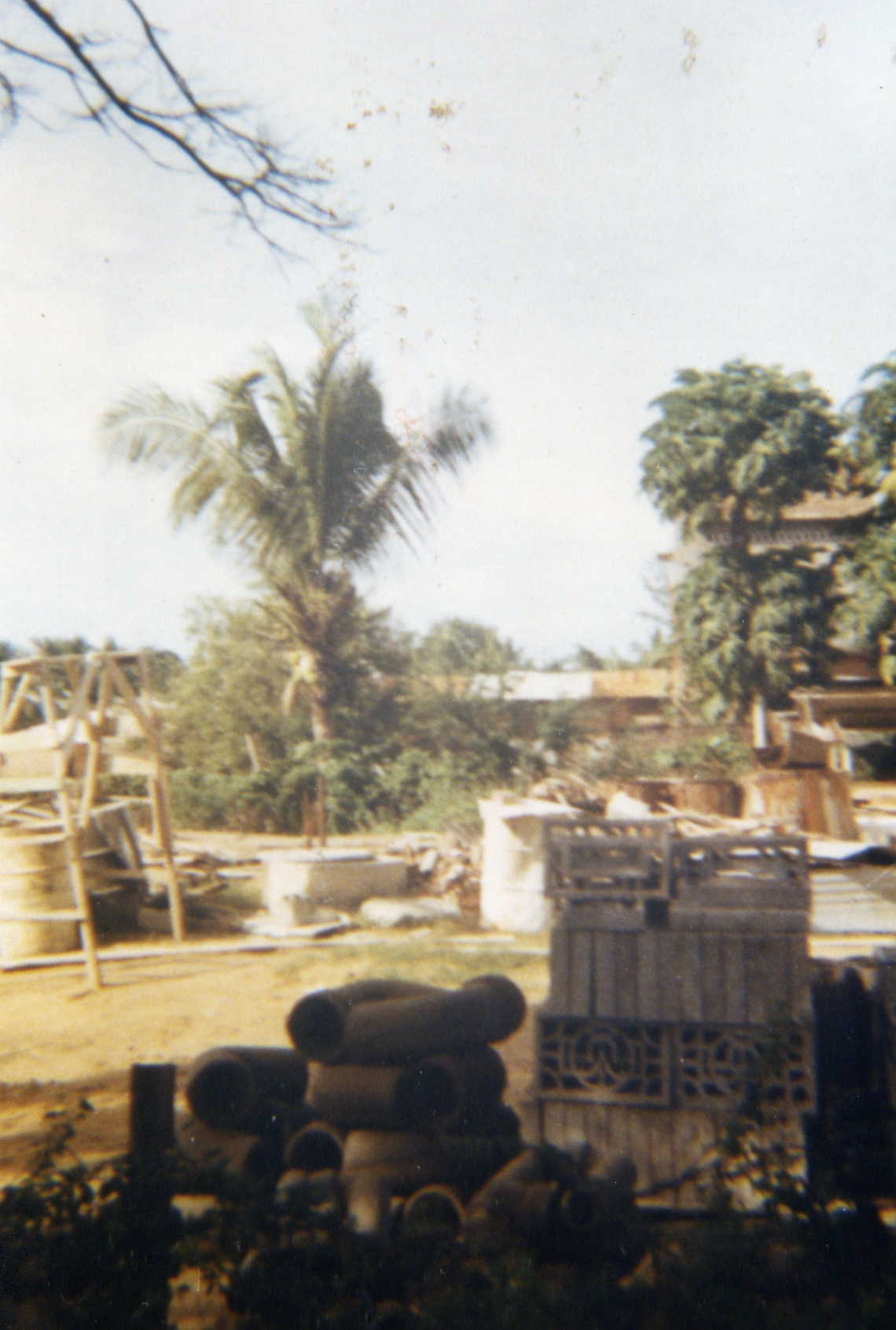 Cabinet maker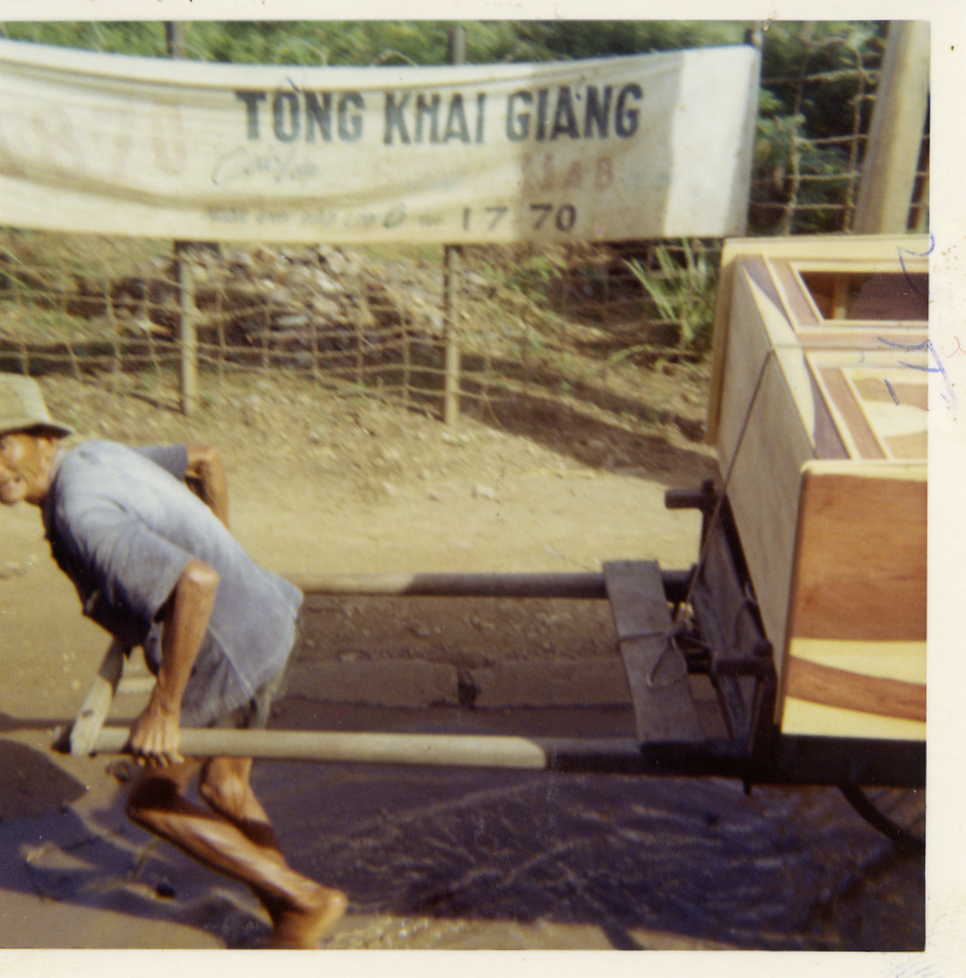 Kids in front of an orphanage
One of the kids who used to work on the LZ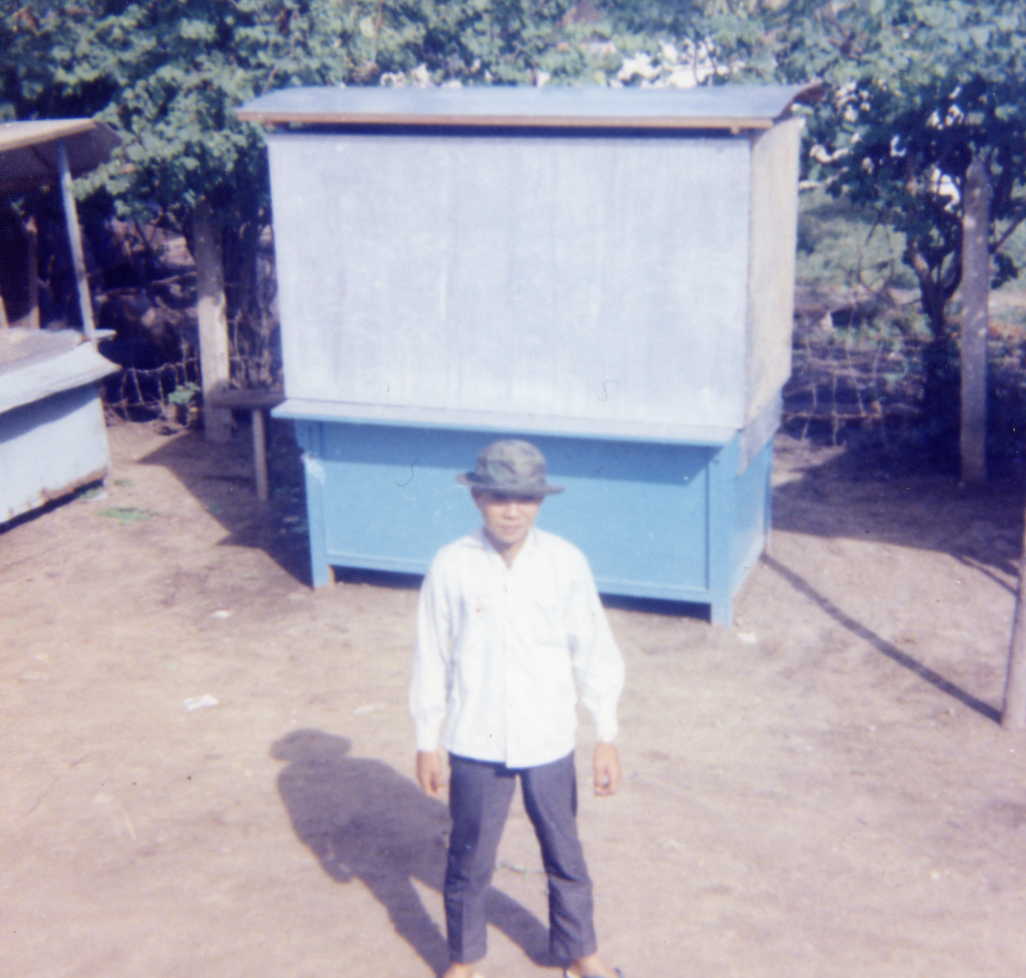 Fish market has been in the same place for over 50 years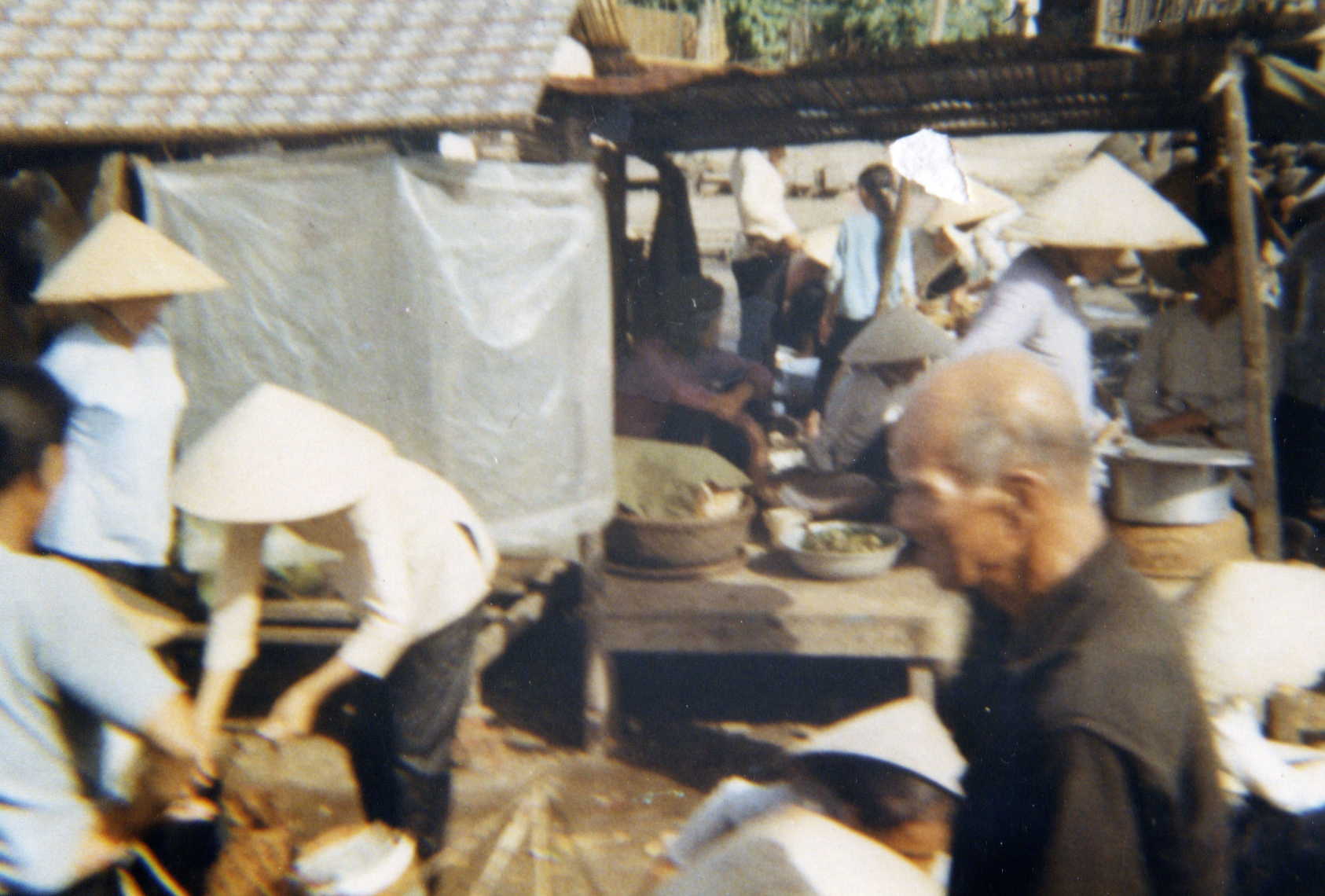 Ca Ty river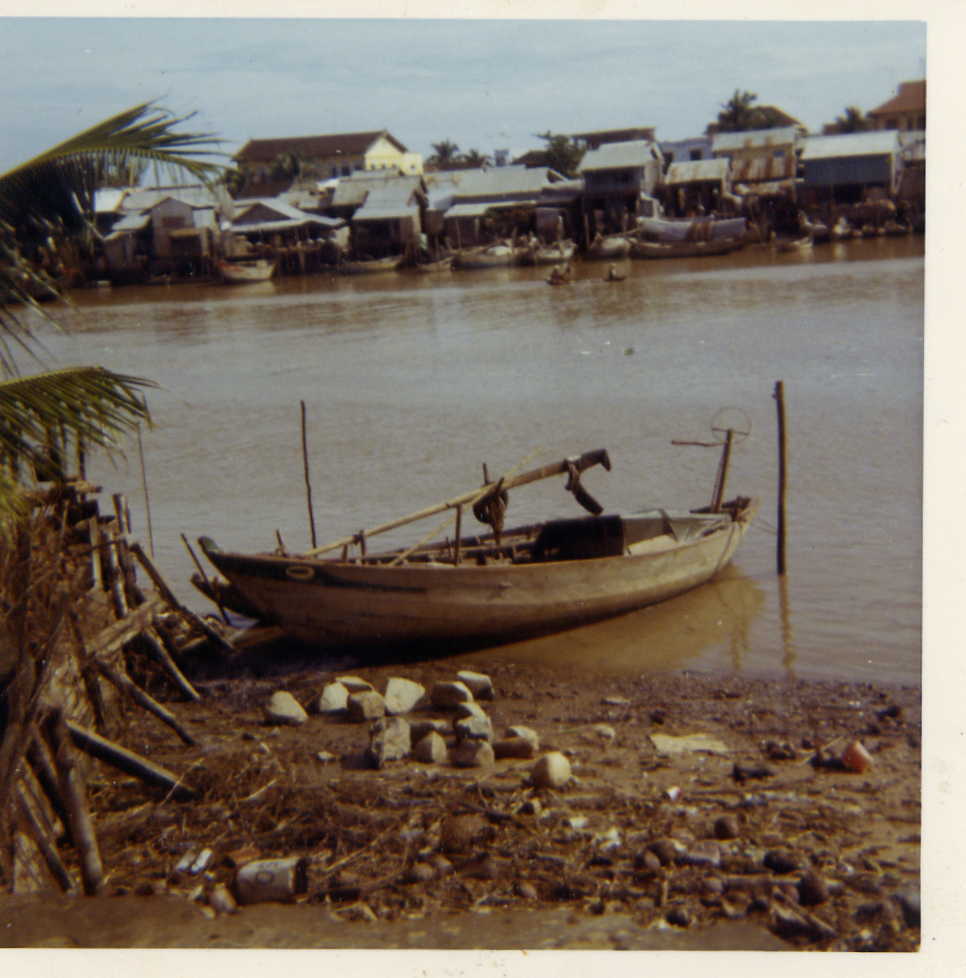 Fish nets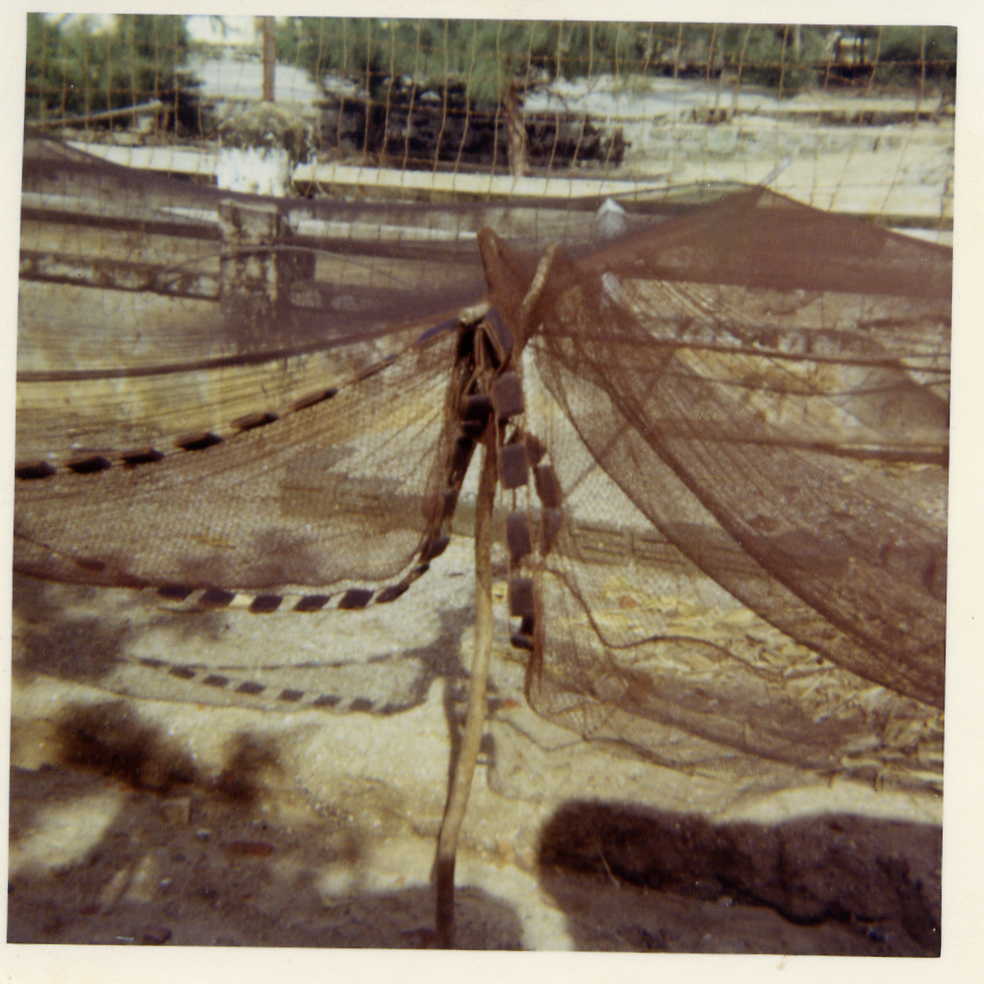 Erosion ditch by motor pool, fall 1970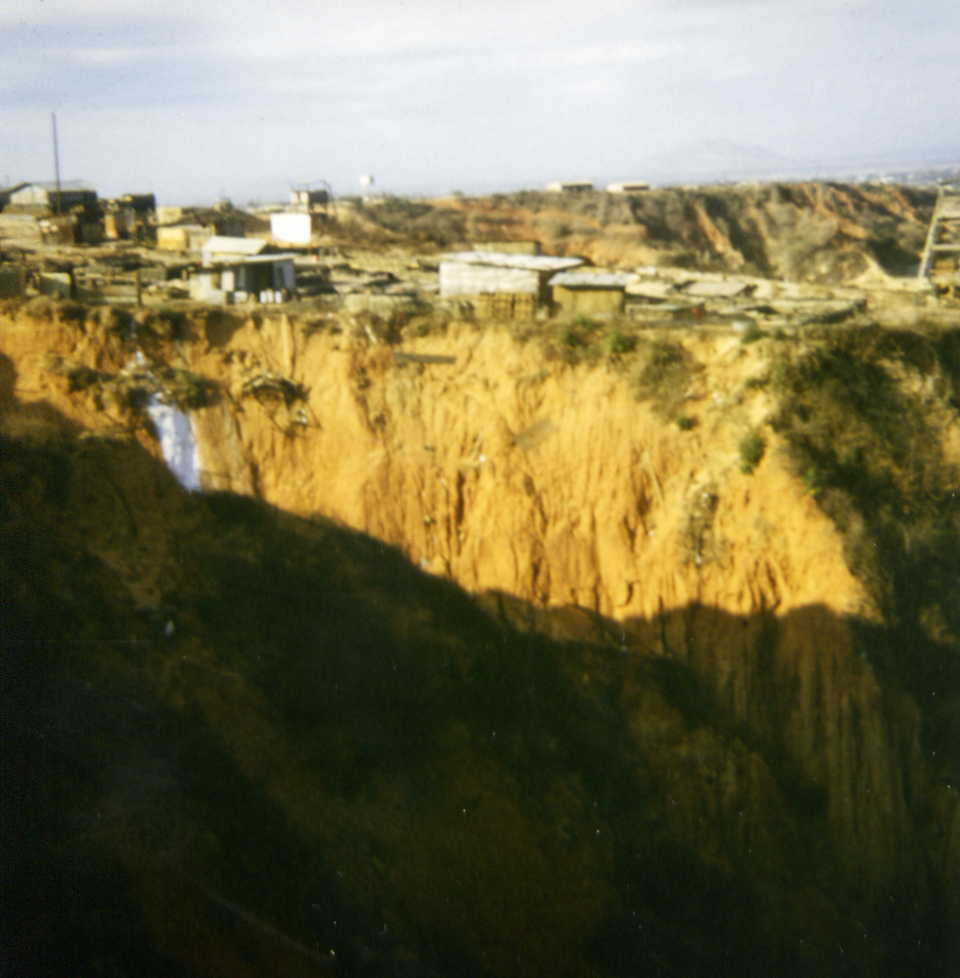 Rick Leland (From Maine)& Peter S.Lylyk (From Hartford Ct.) B-Co March 1970 em club in the background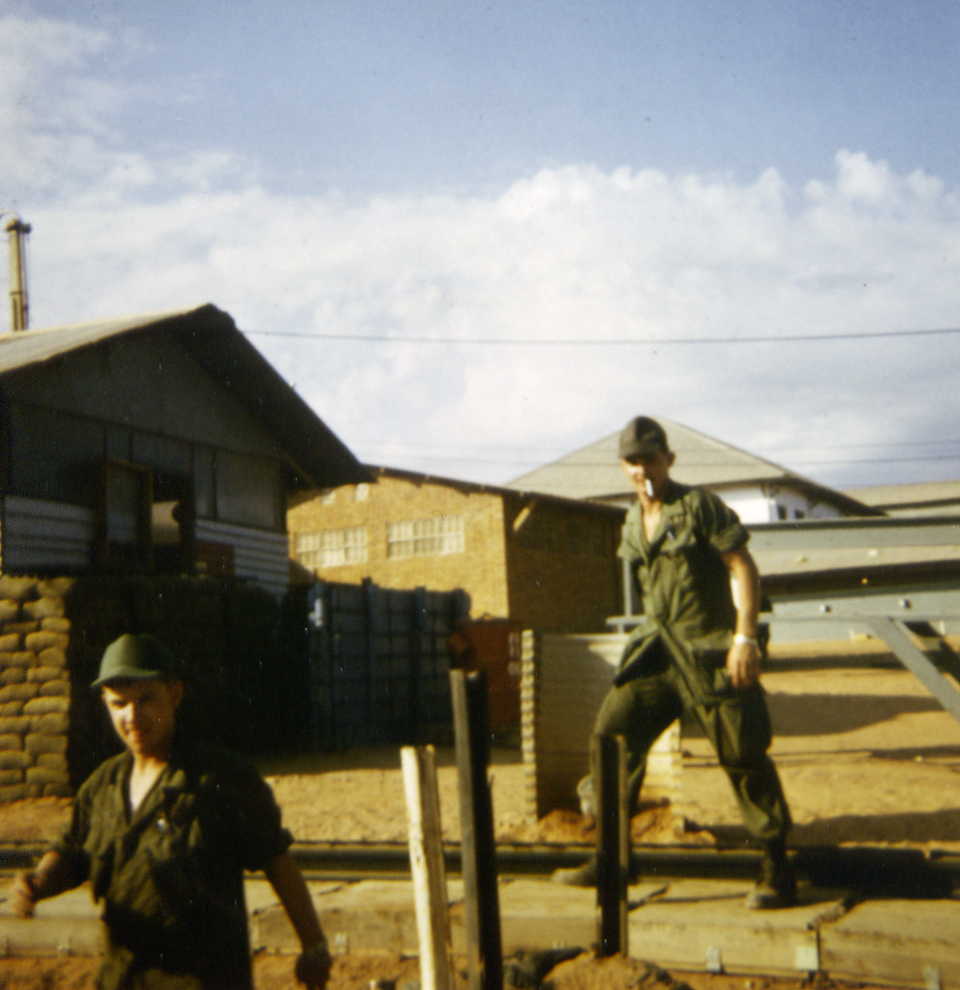 Frenchy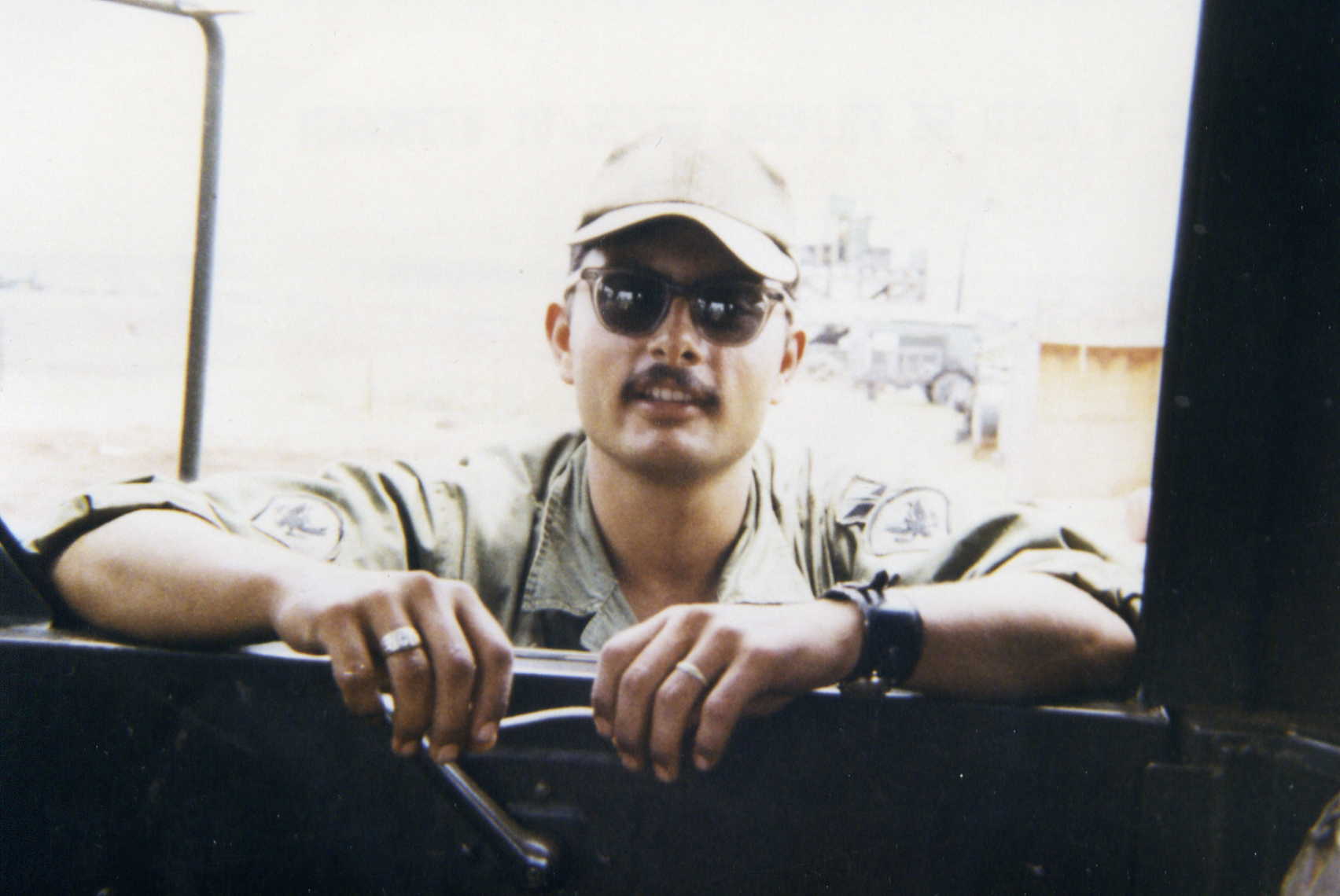 Looking NE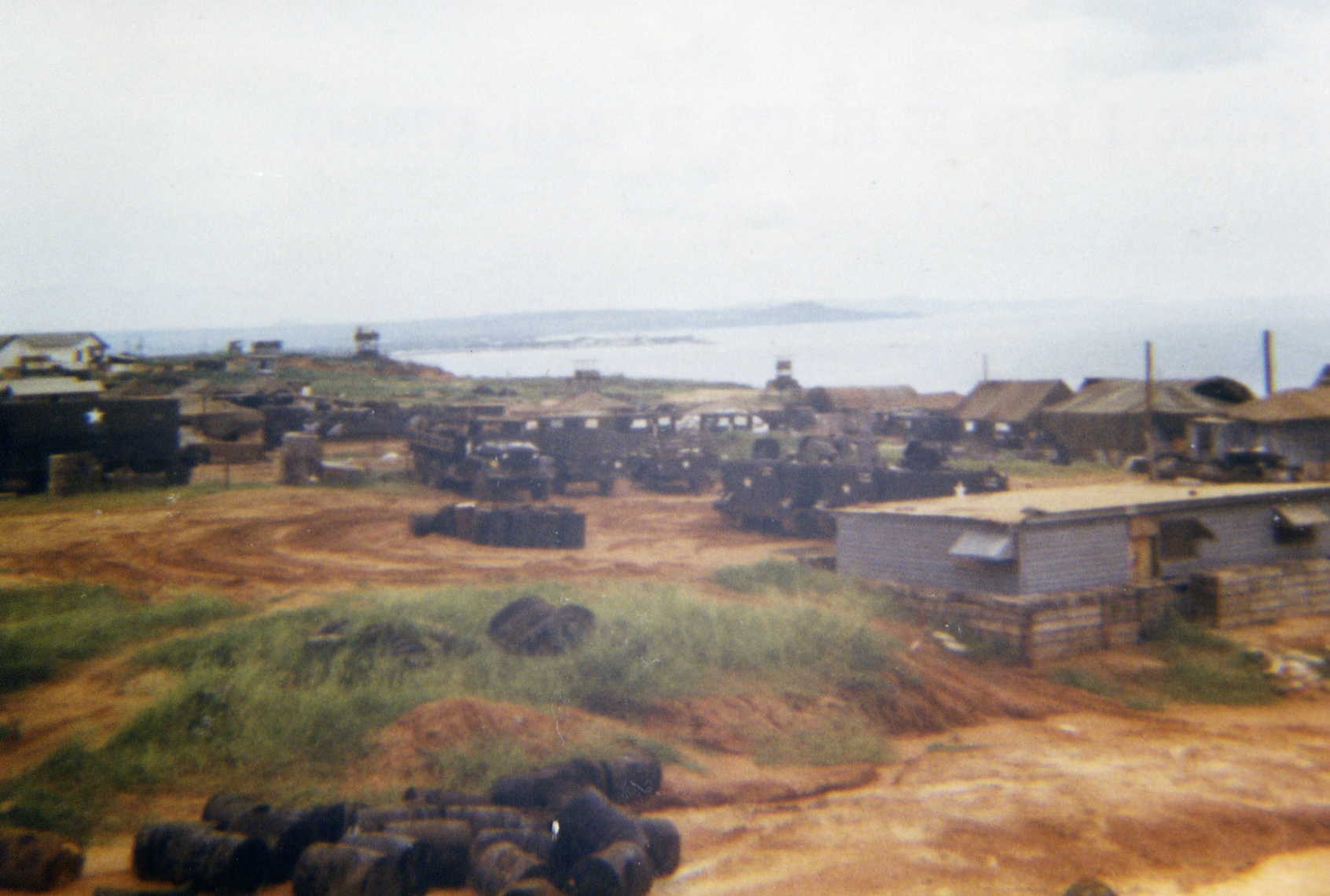 West side helipad near mortar platoon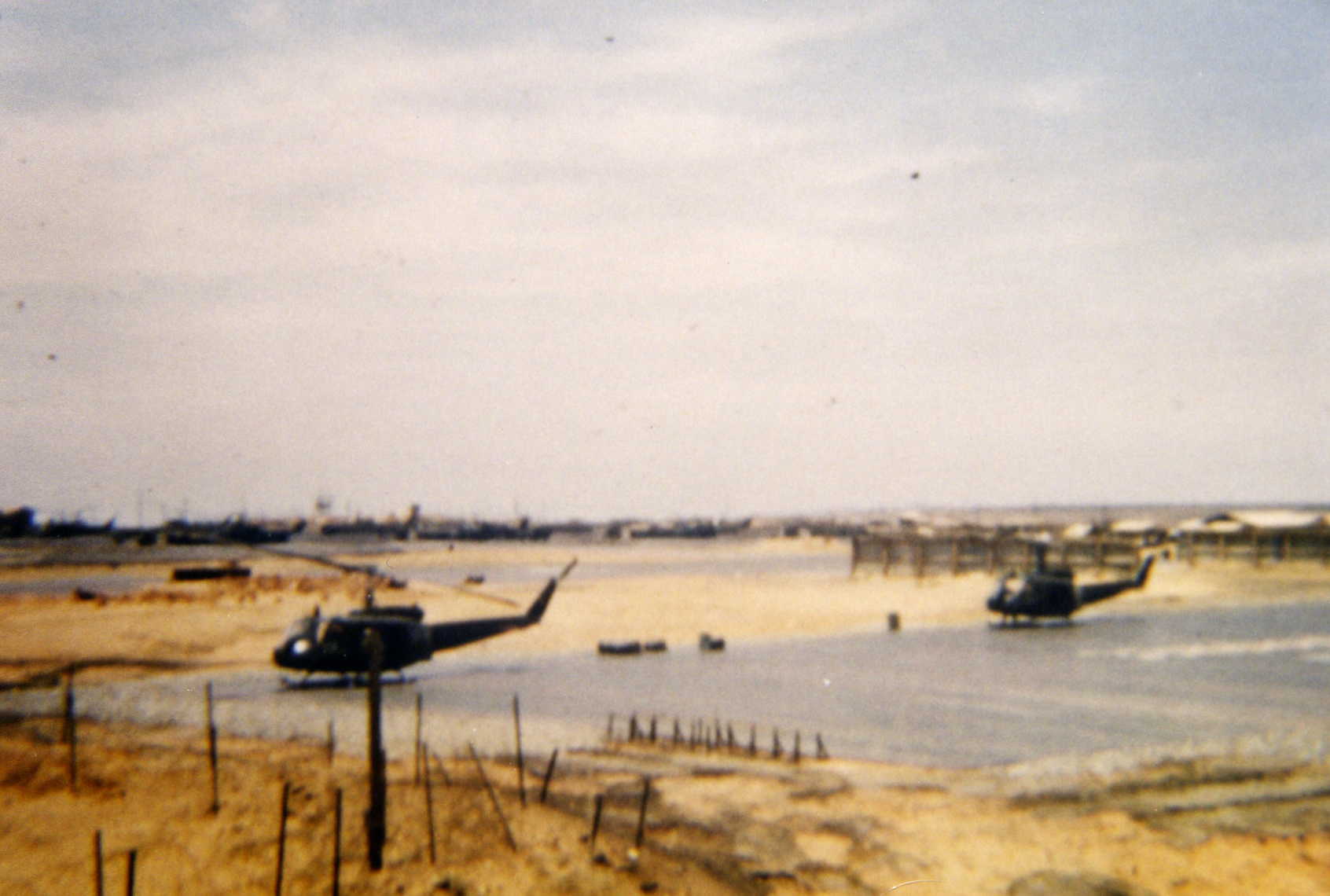 Looking north toward Phan Thiet harbor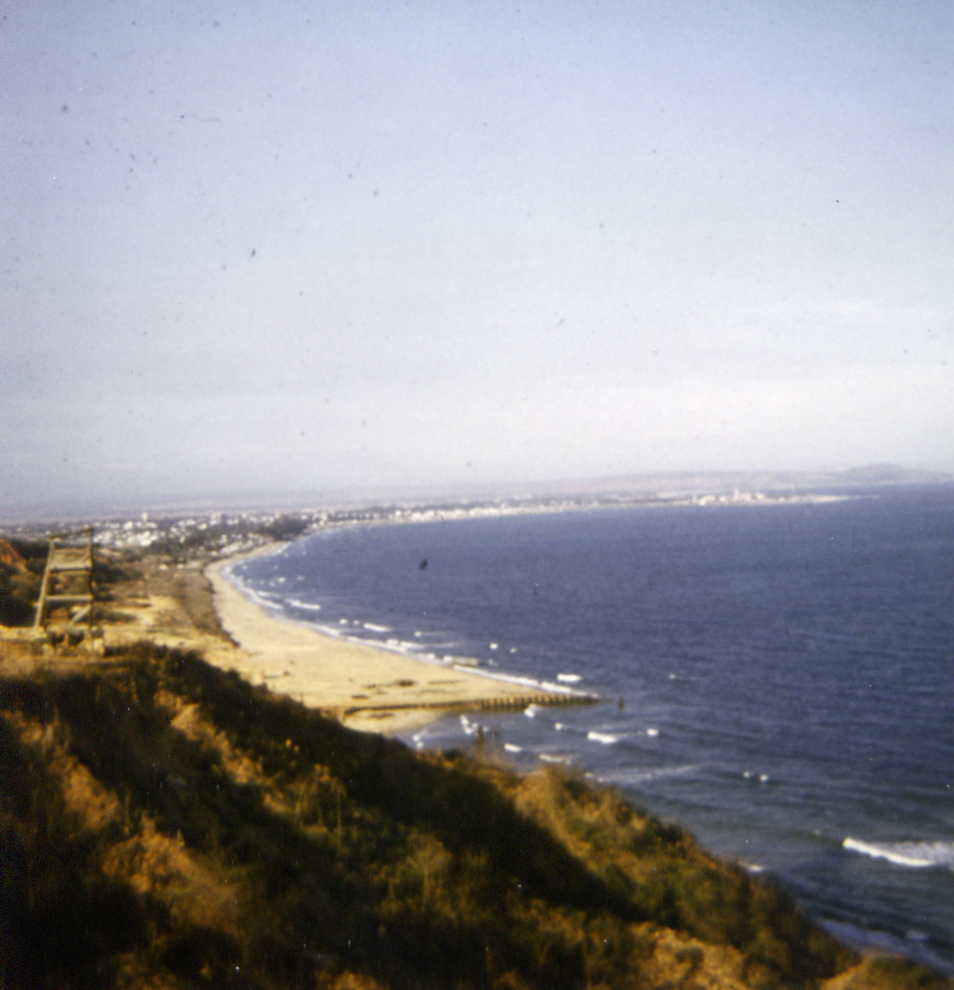 Seahorse hanger in the back ground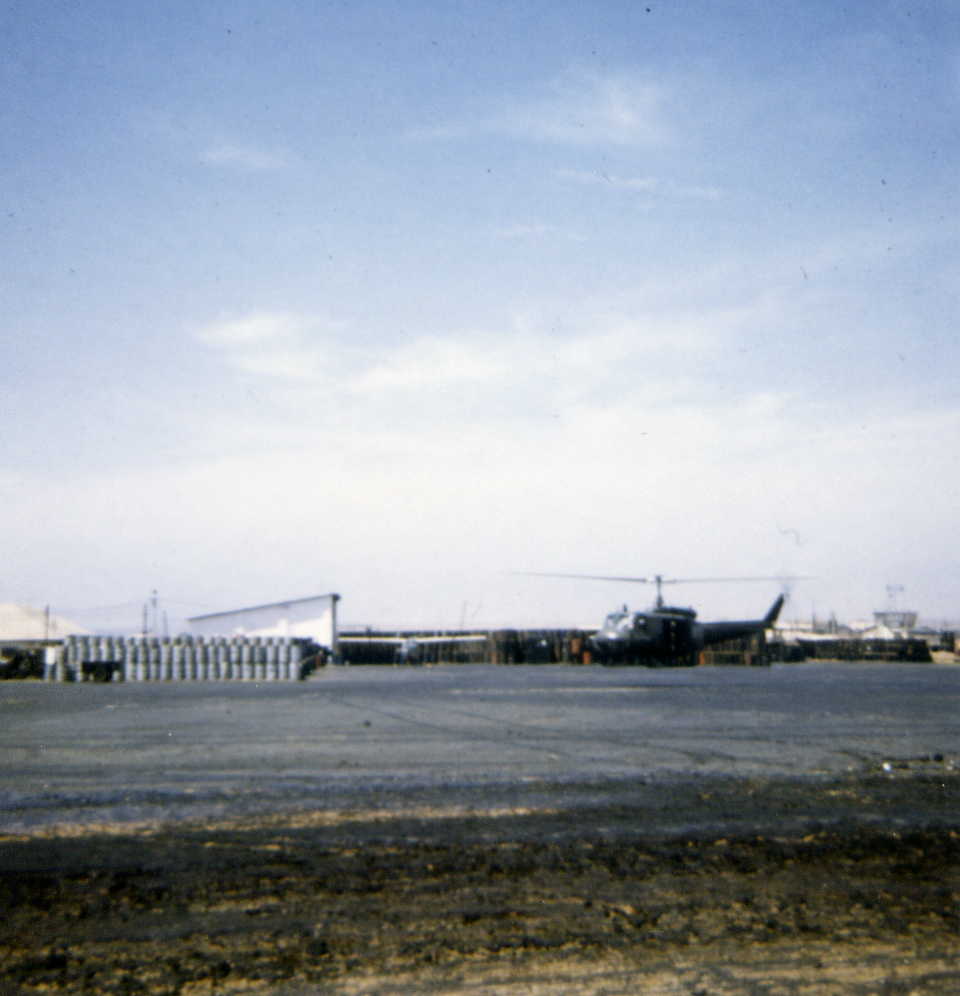 Frenchy and Murphy over by the mechanics hootches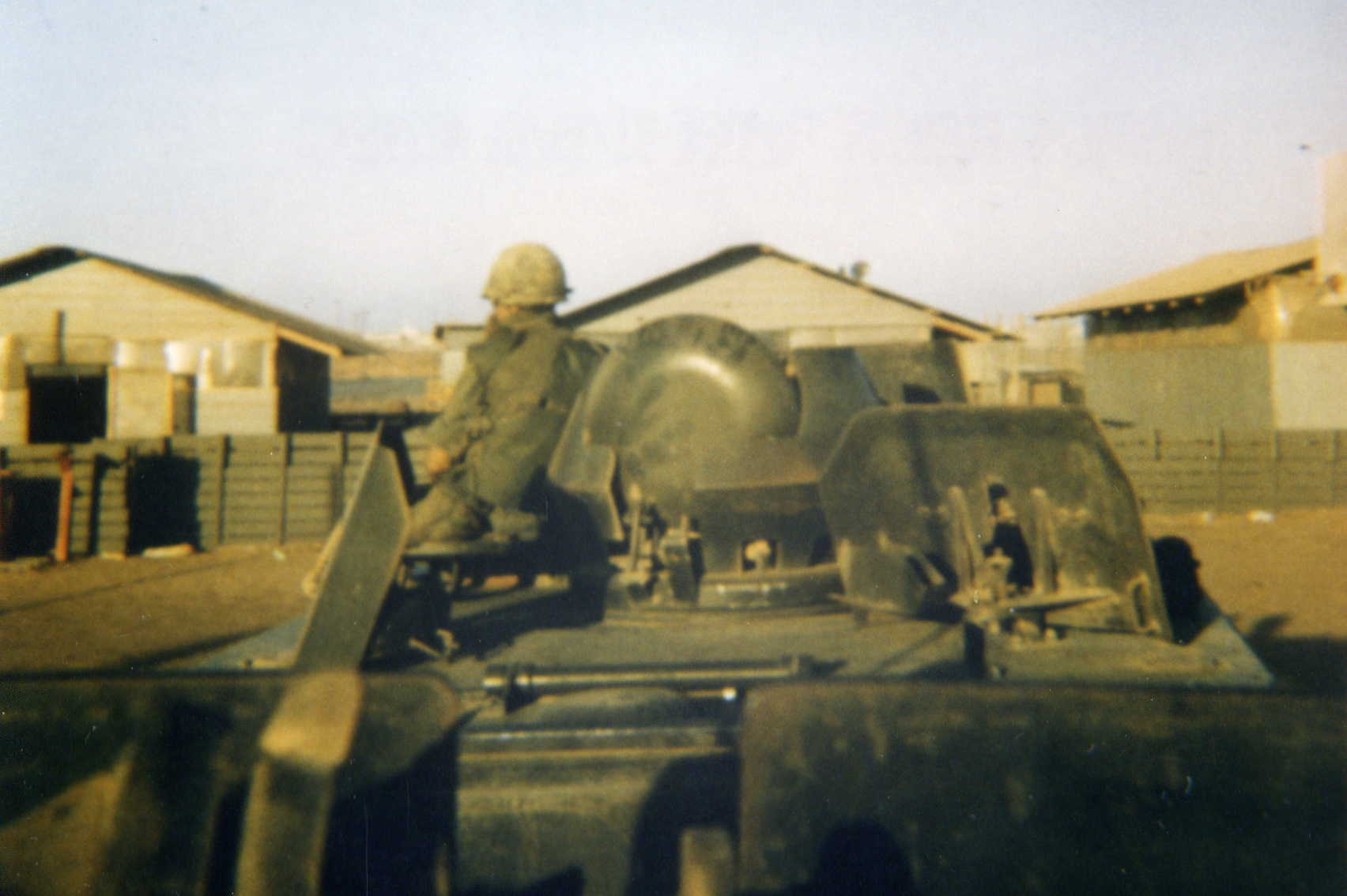 Frenchy (FNG) by B-Co orderly room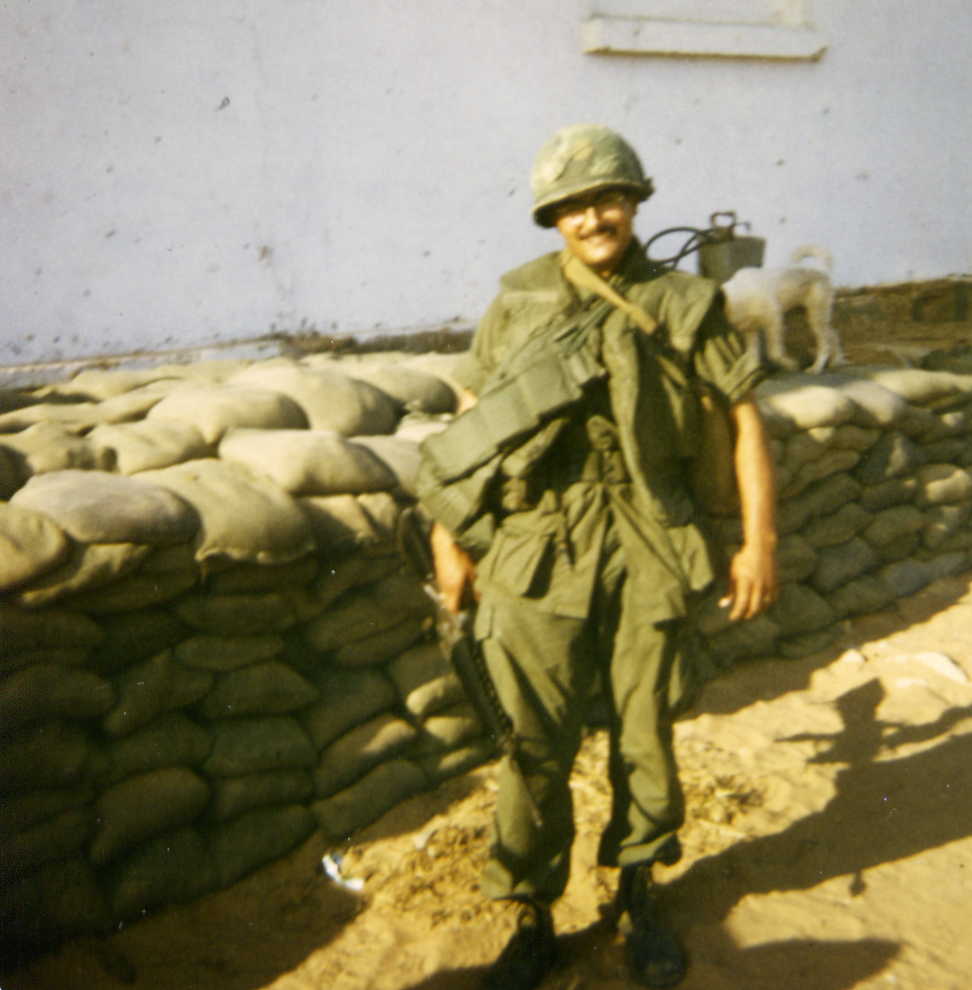 Looking south from motor pool go to 2005 and see what it looks like today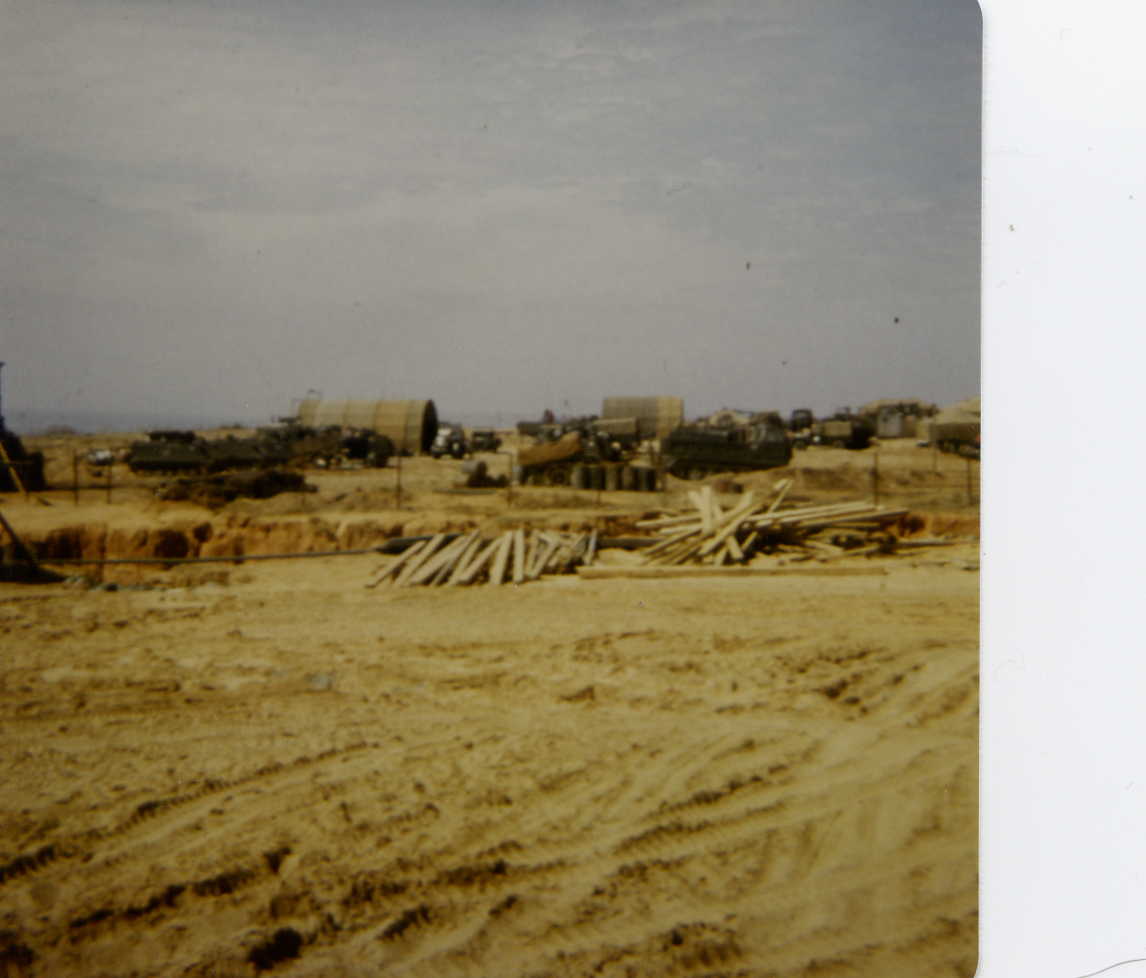 Civilian workers, back ground clinic, hospital and Seahorse hanger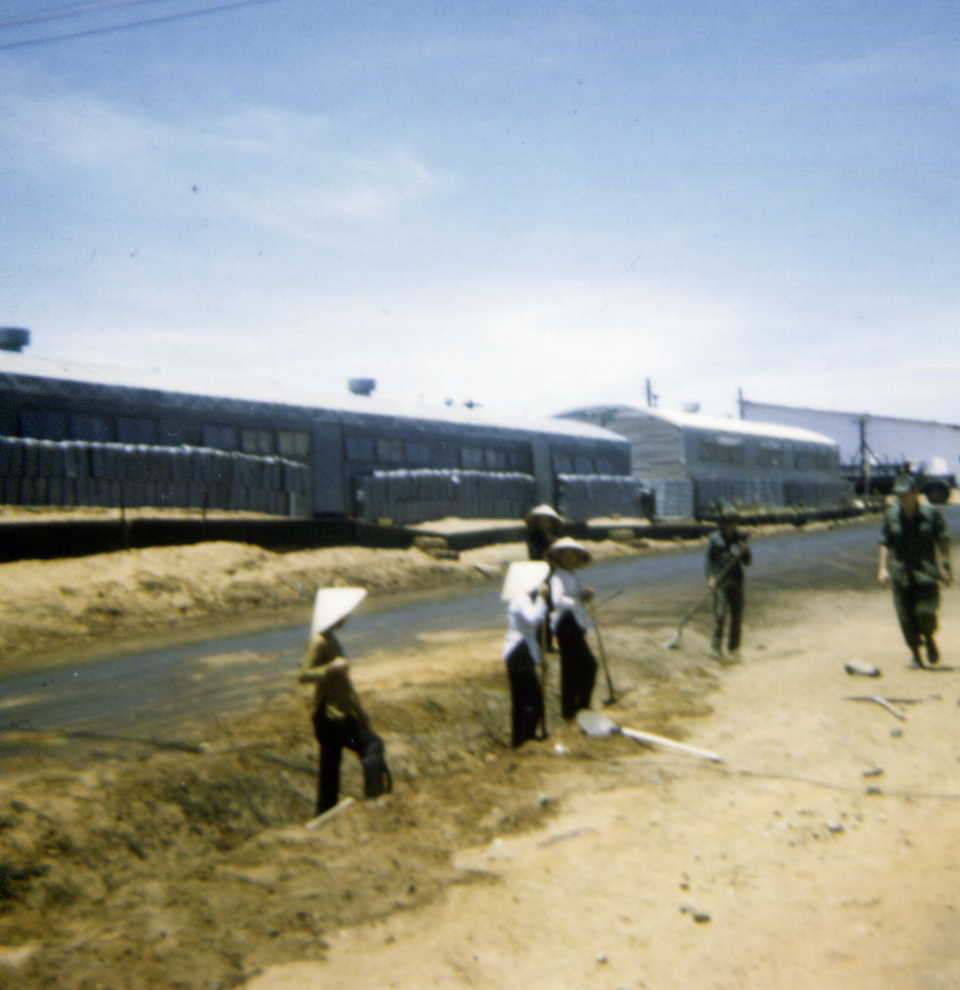 Chieu Hoi Center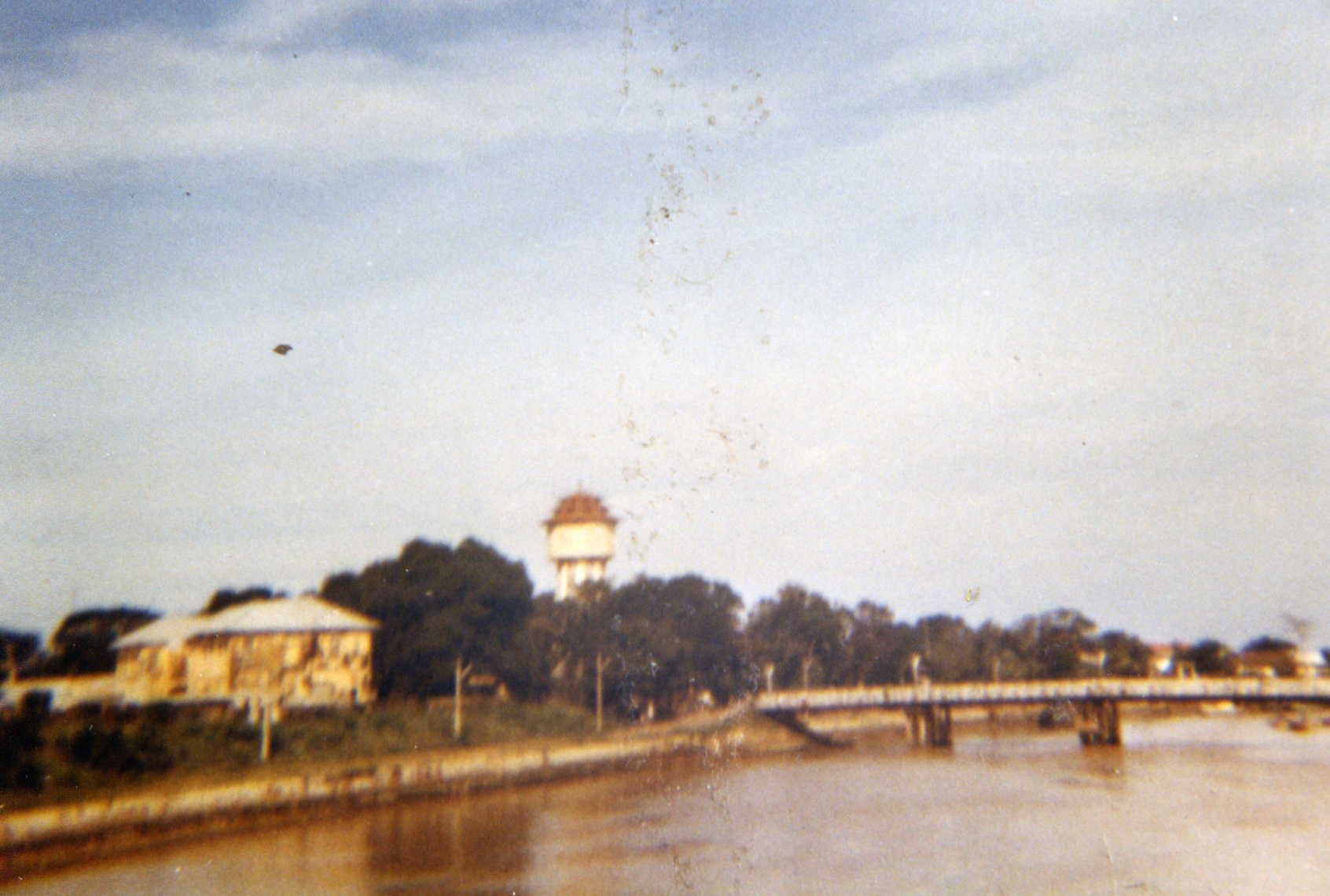 Air Vietnam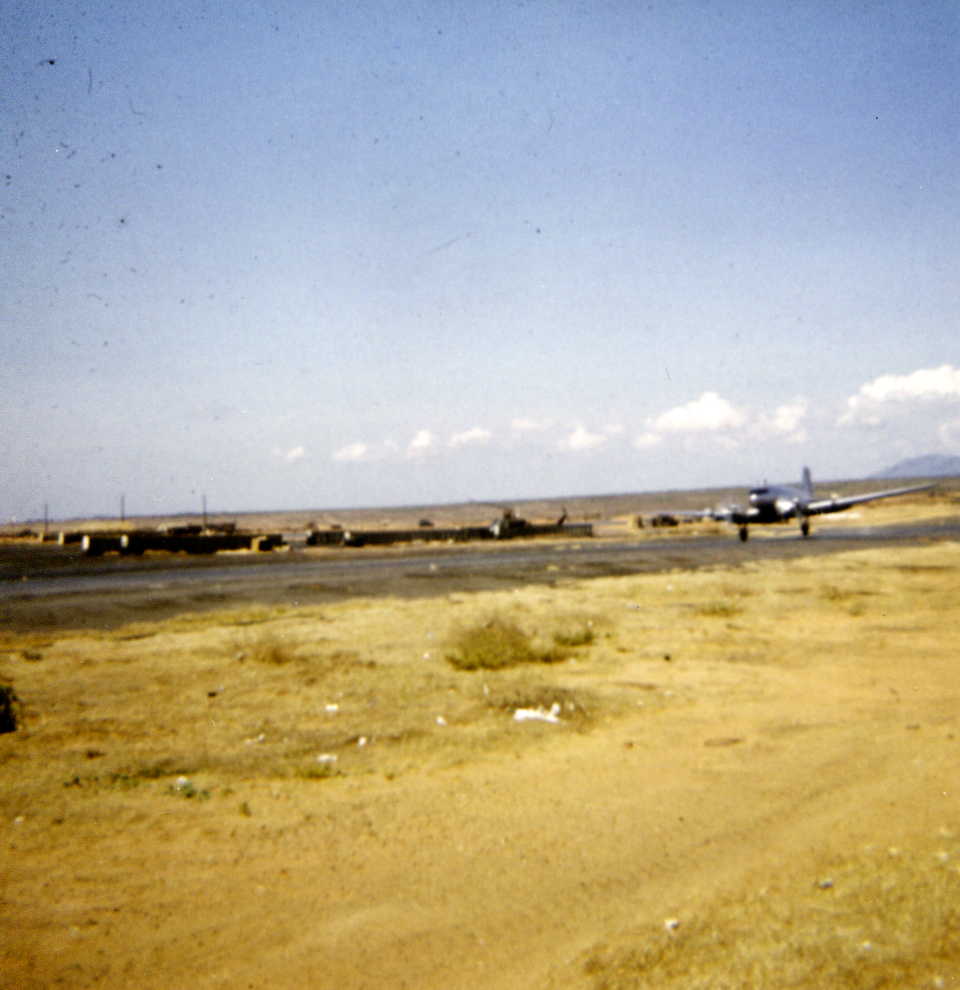 122mm rocket attack during lunch it completely missed the LZ
Rick Leland & Pete Lylyk just after cherry school early April 1970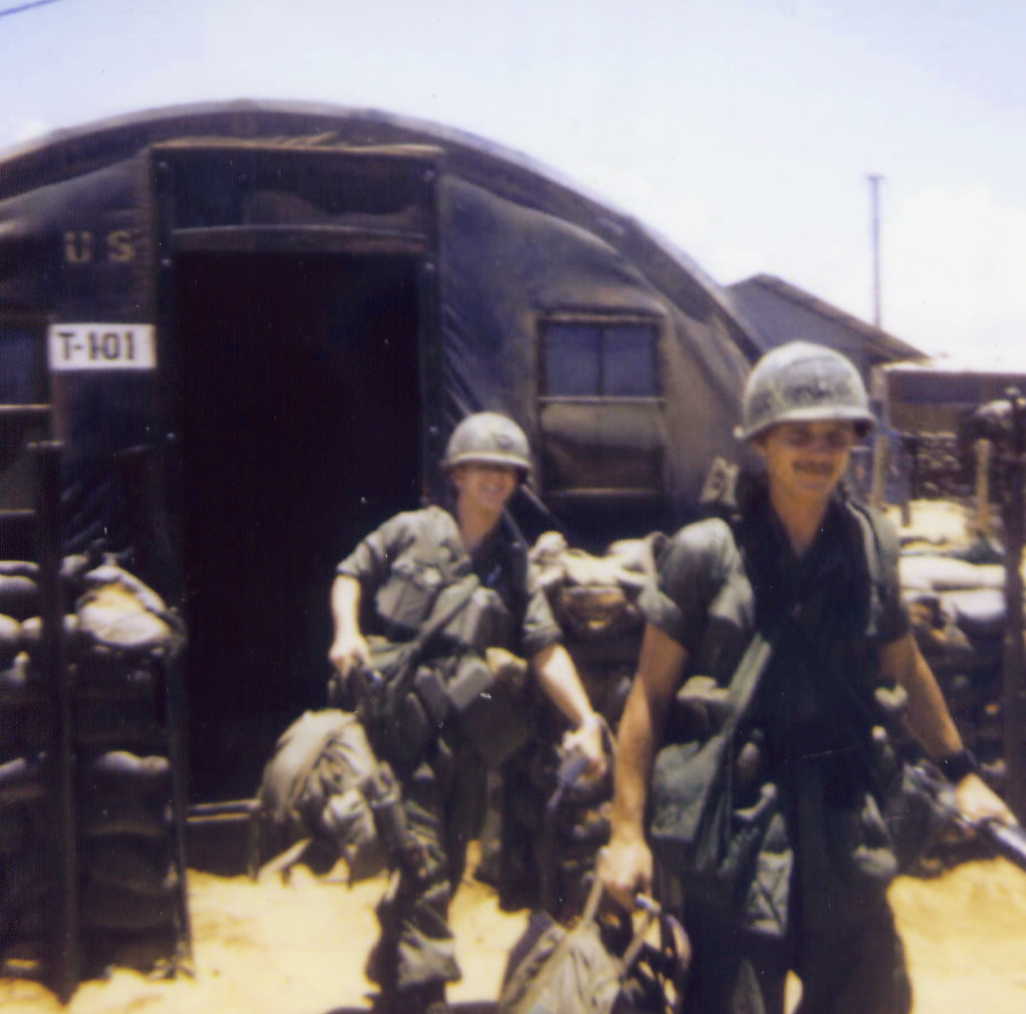 This is Mr John, Korean he ran the PA&E ice plant on LZ Betty. A former member of the Korean White Horse Inf Div. He also taught Tae Kwon Do to some of us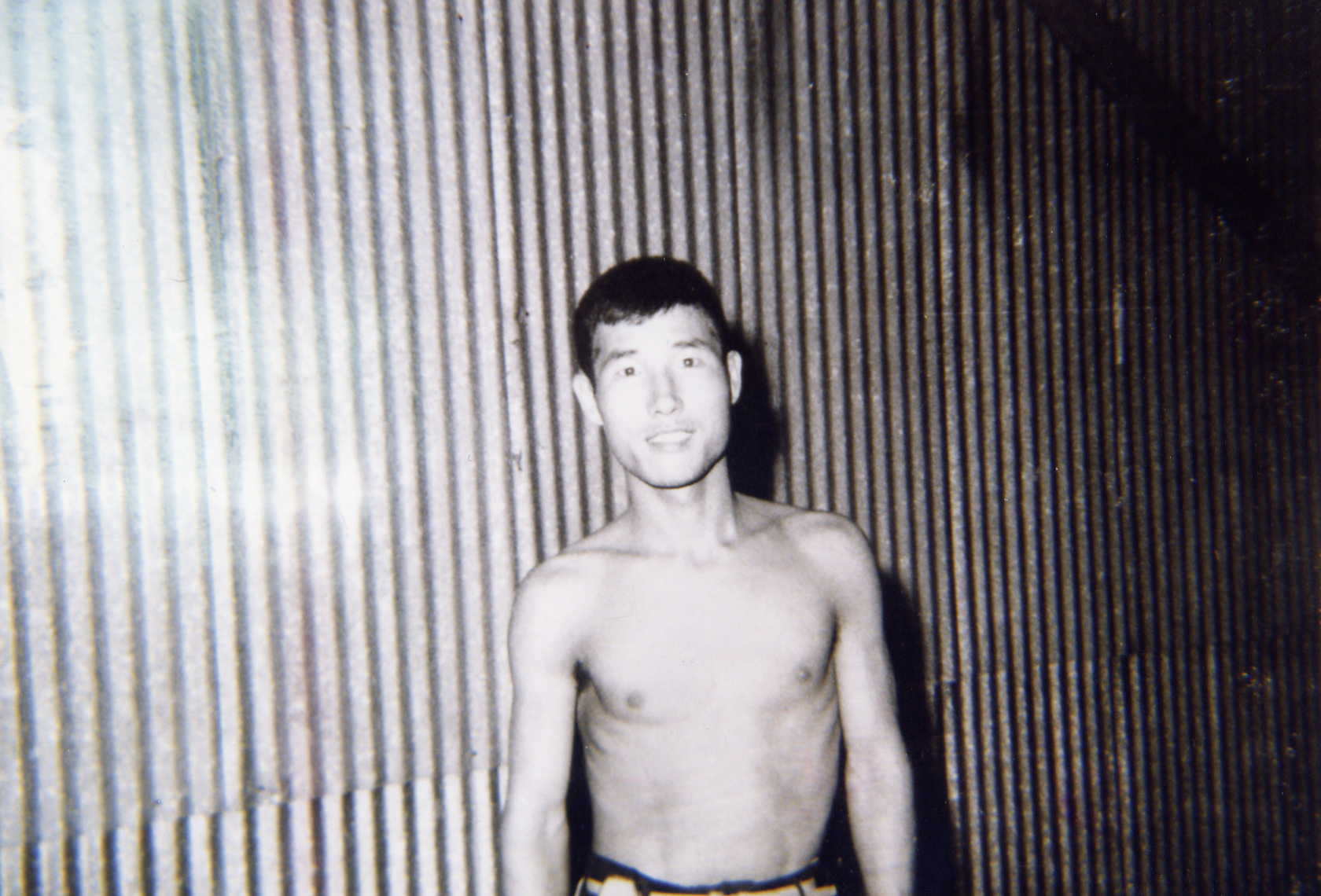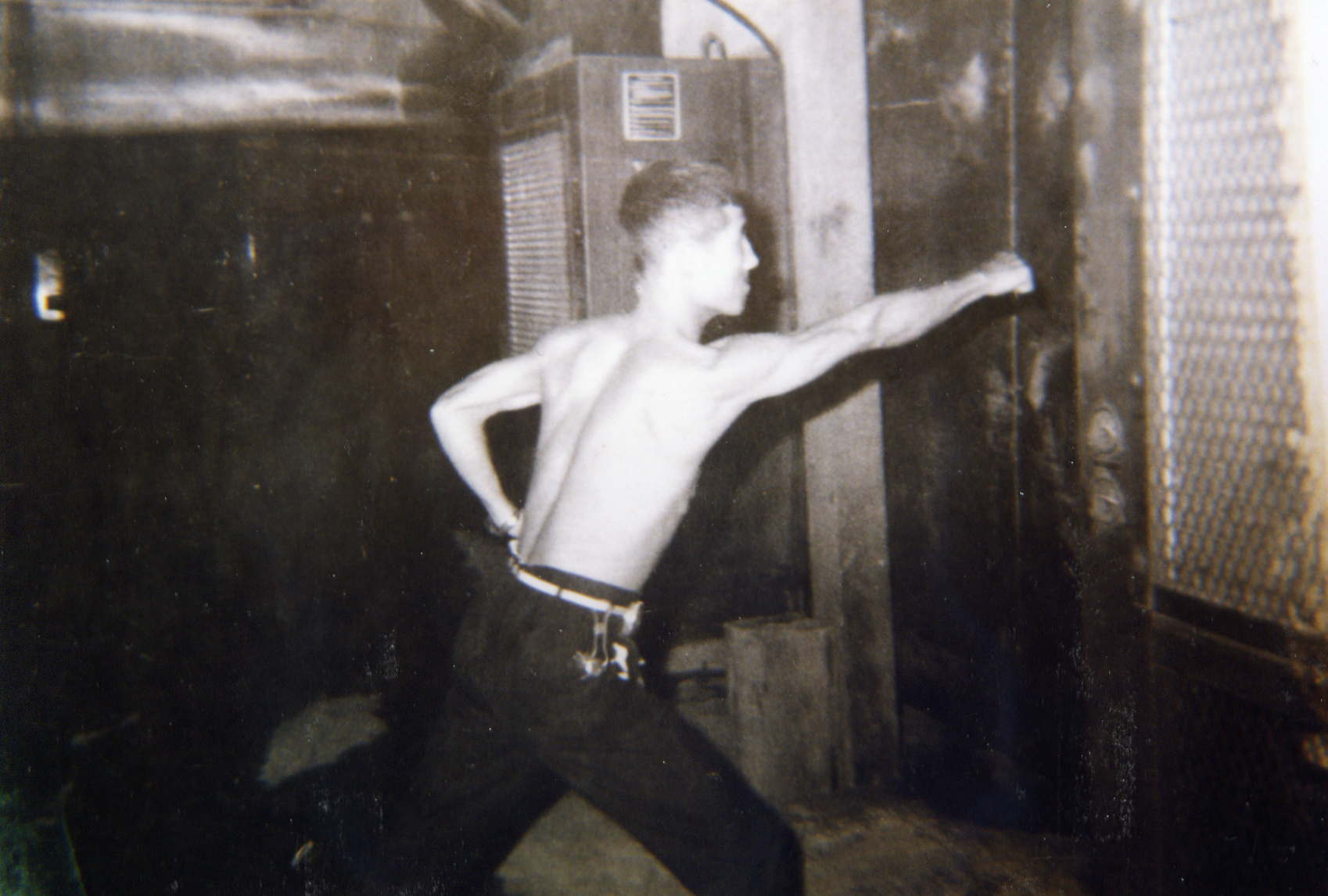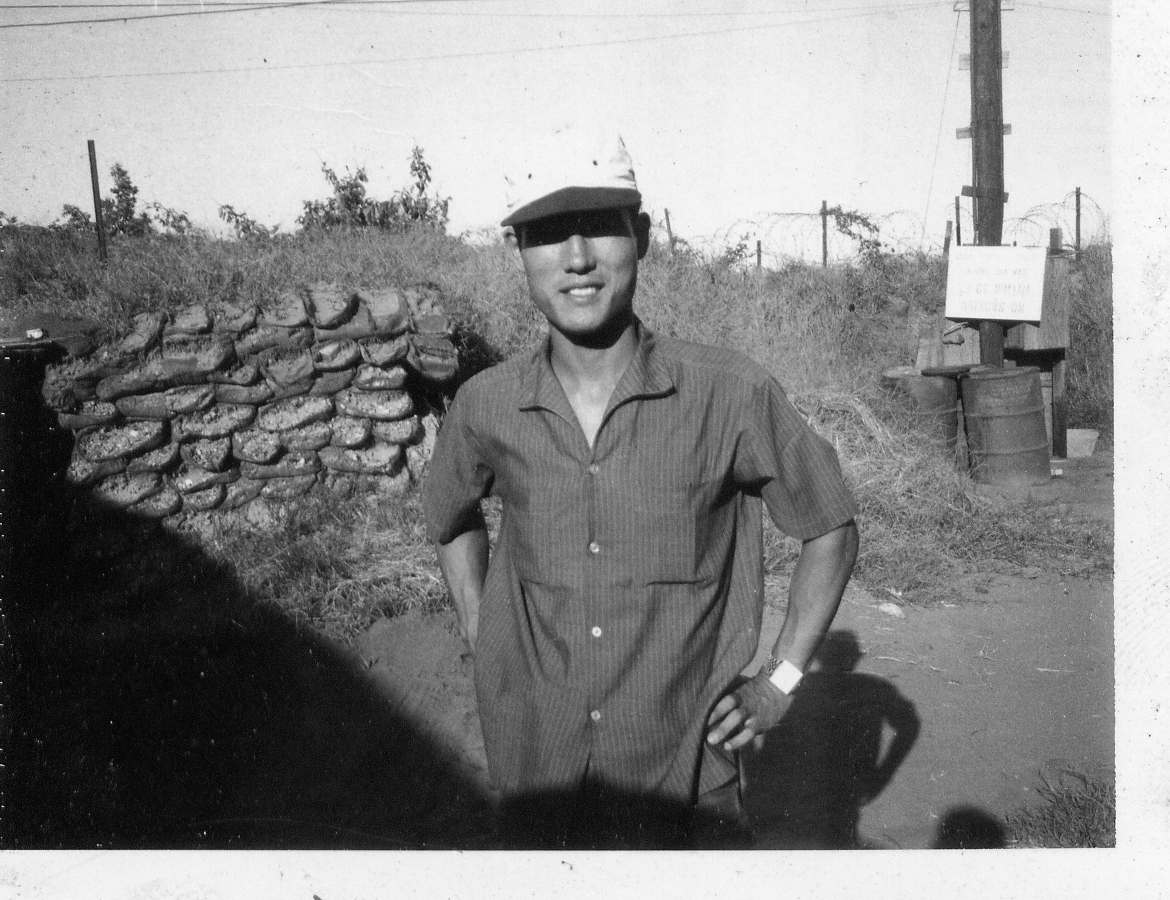 Loach flew directly in front of our tower on the east side green line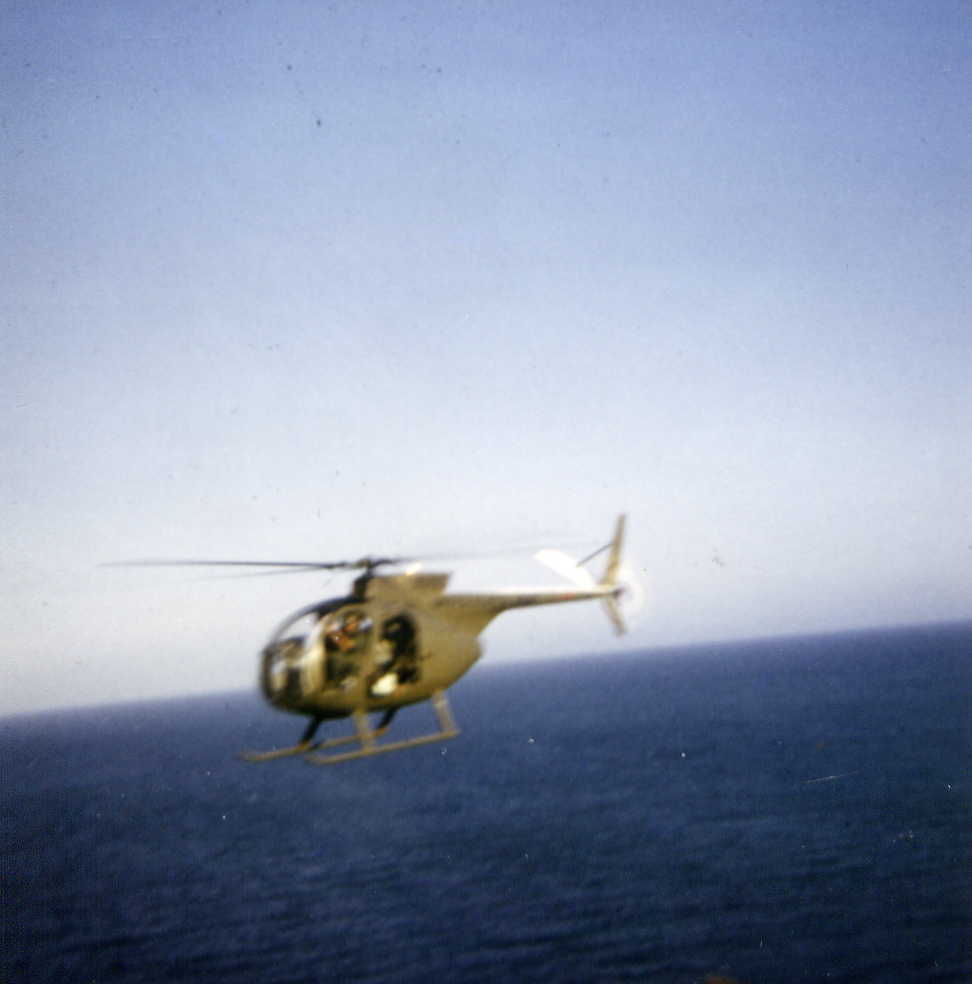 Not many of these in Massachusetts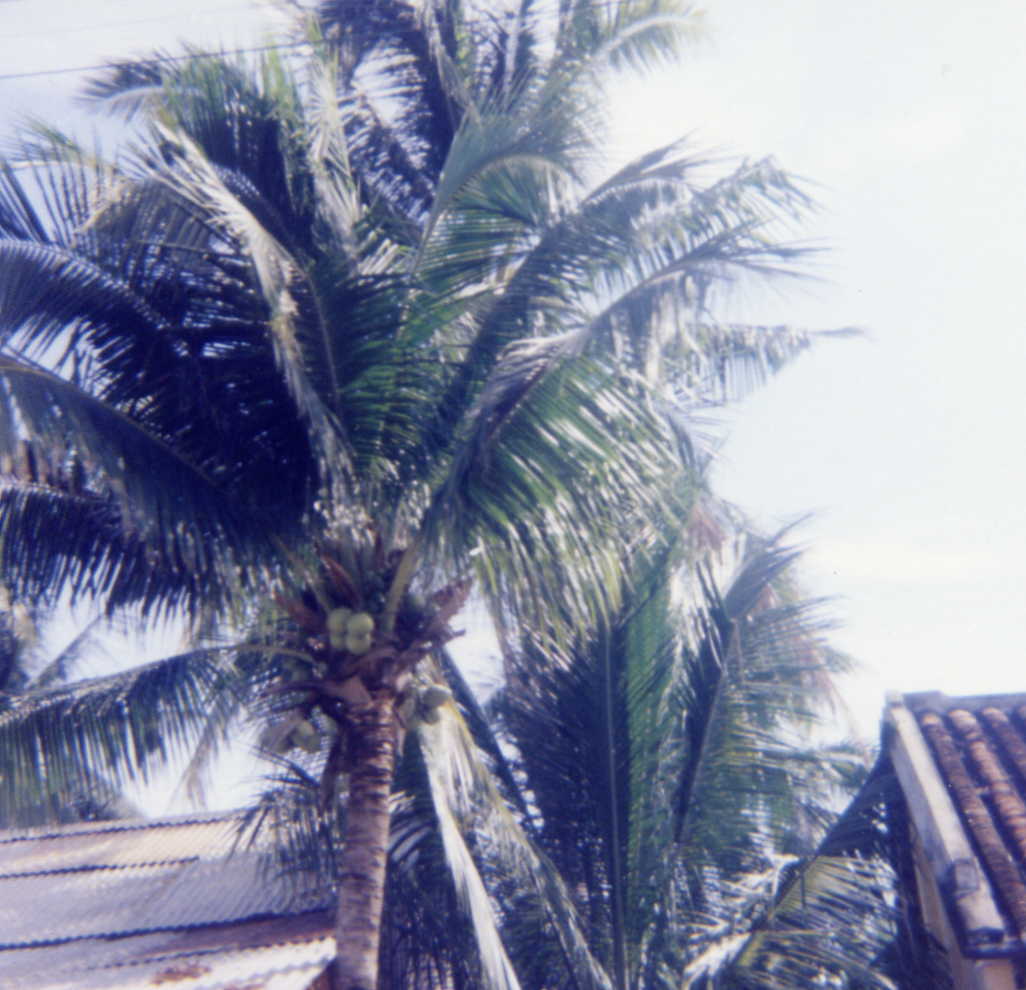 Beginning of monsoons, USAF weather station in the back ground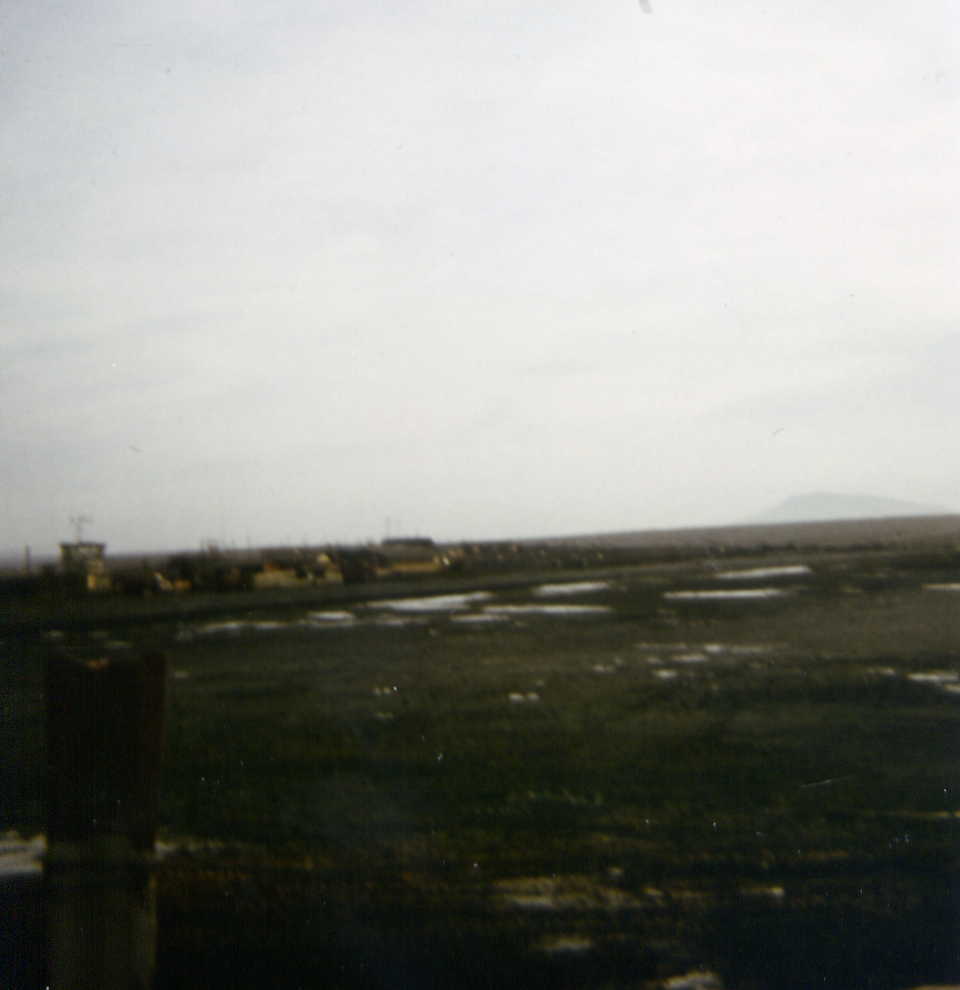 Byron Rodd (L) and Rick Leland both medivaced in July 70. Rick and Byron and I all took infantry school together. Byron
went to the Americal div.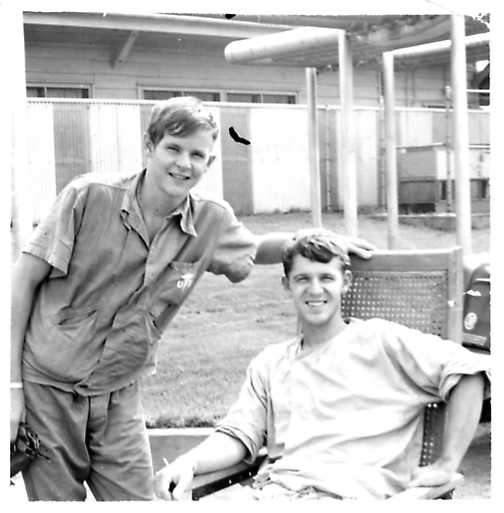 A mamasan was fired from HQ early in the morning. She set a time delayed charge under the ammo conex. It blew, no one was hurt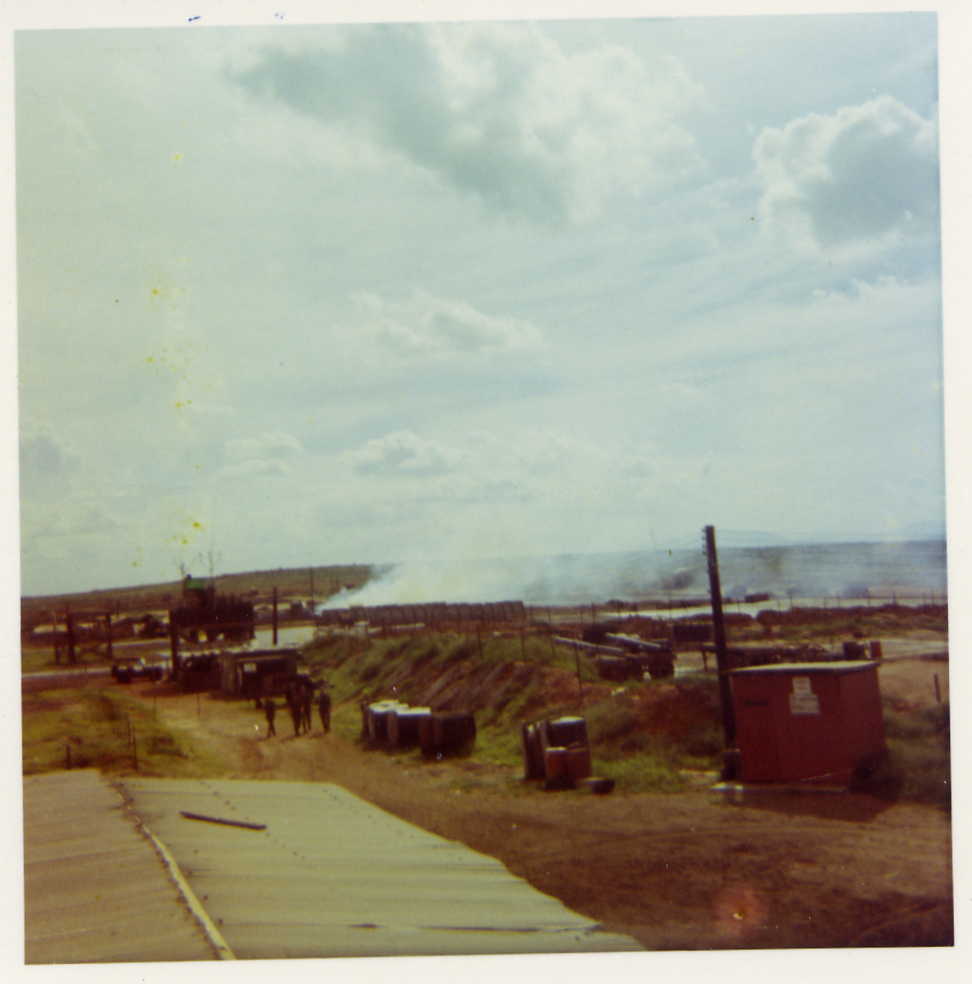 L to R, Pete Lylyk Rick Leland, Bryan Lagimoniere/ Frenchy late March 70, cherry school with the 11arc Ben Hoa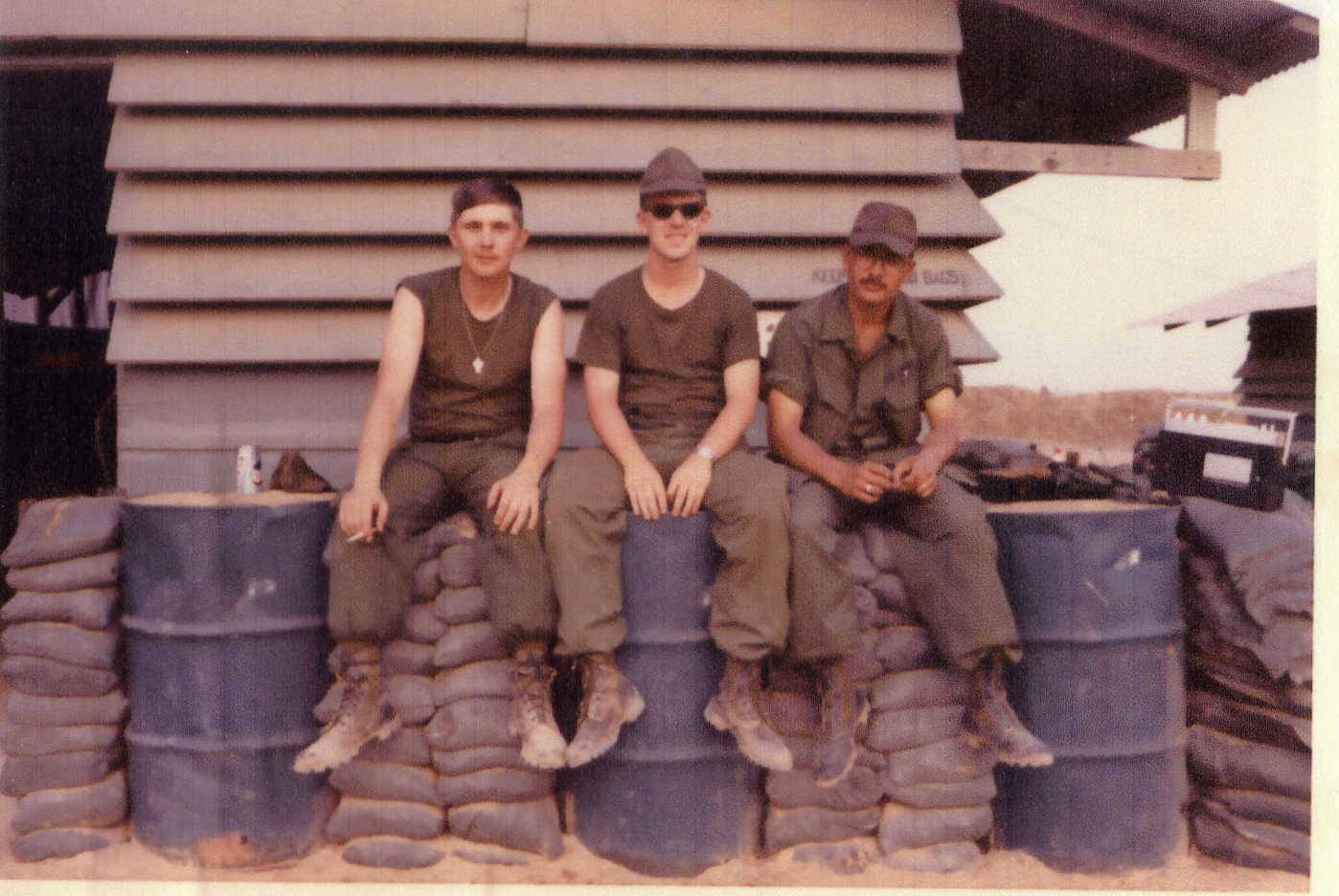 Rosy Rosano just transfered into B-Co March of 70. His unit the Big Red One had gone back to the states. He later transfered with Dave Parker and Pete Lylyk to MACV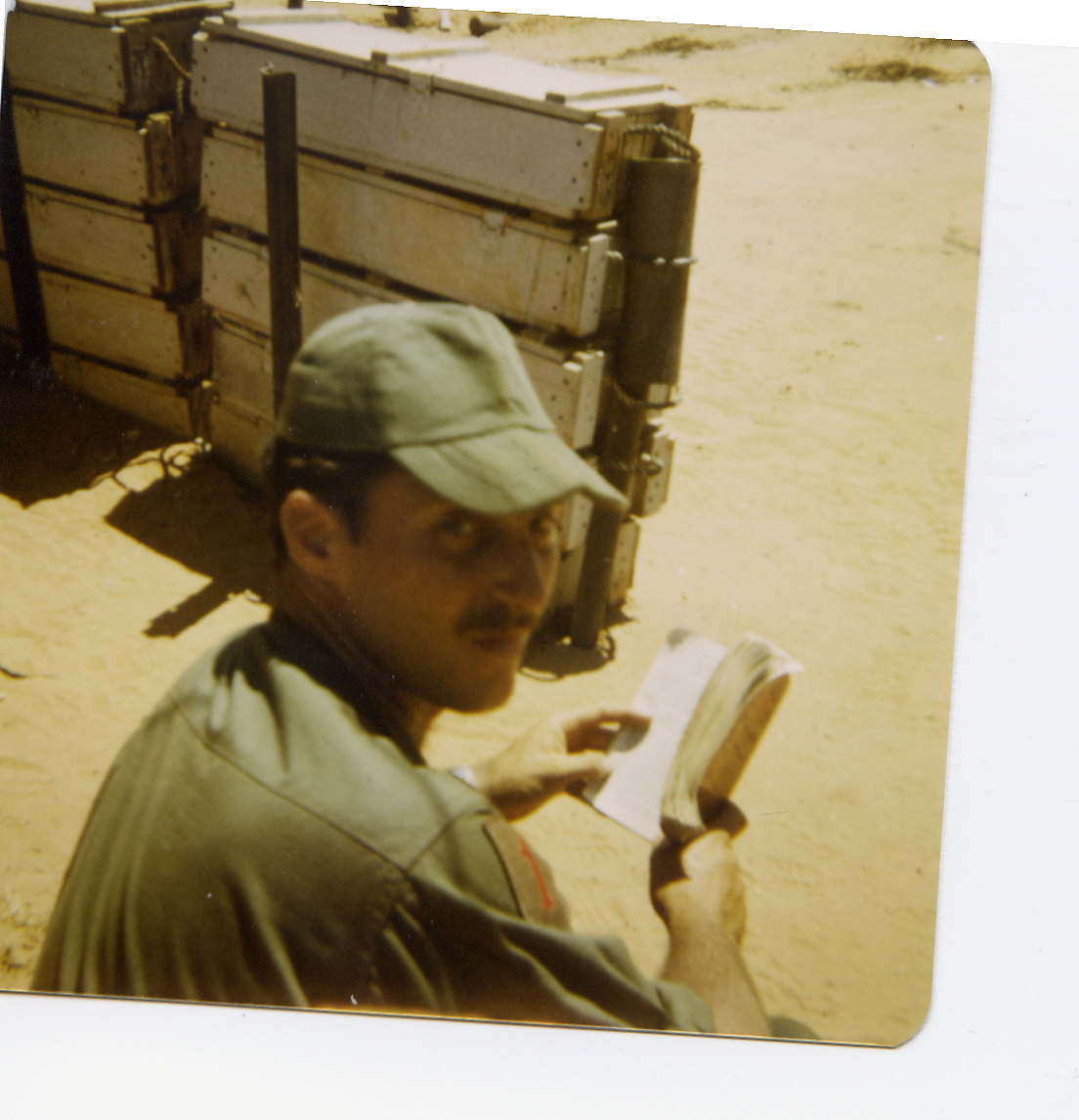 Funny Money MPC ( Military Payment Certificate )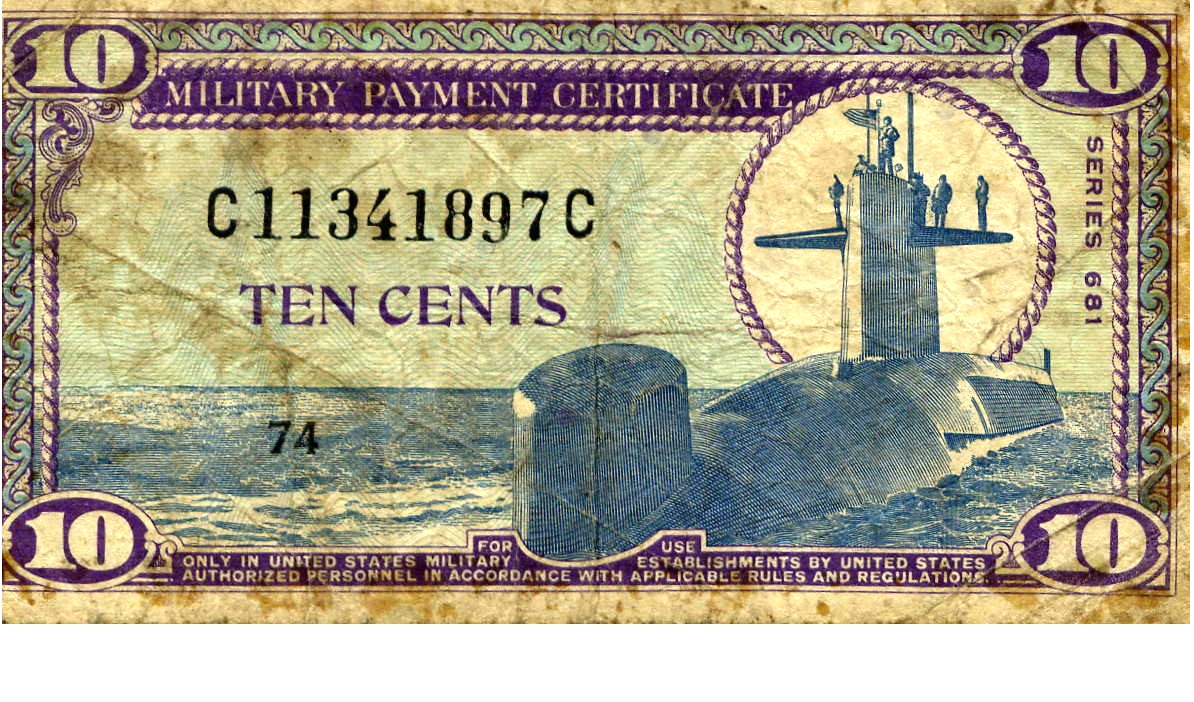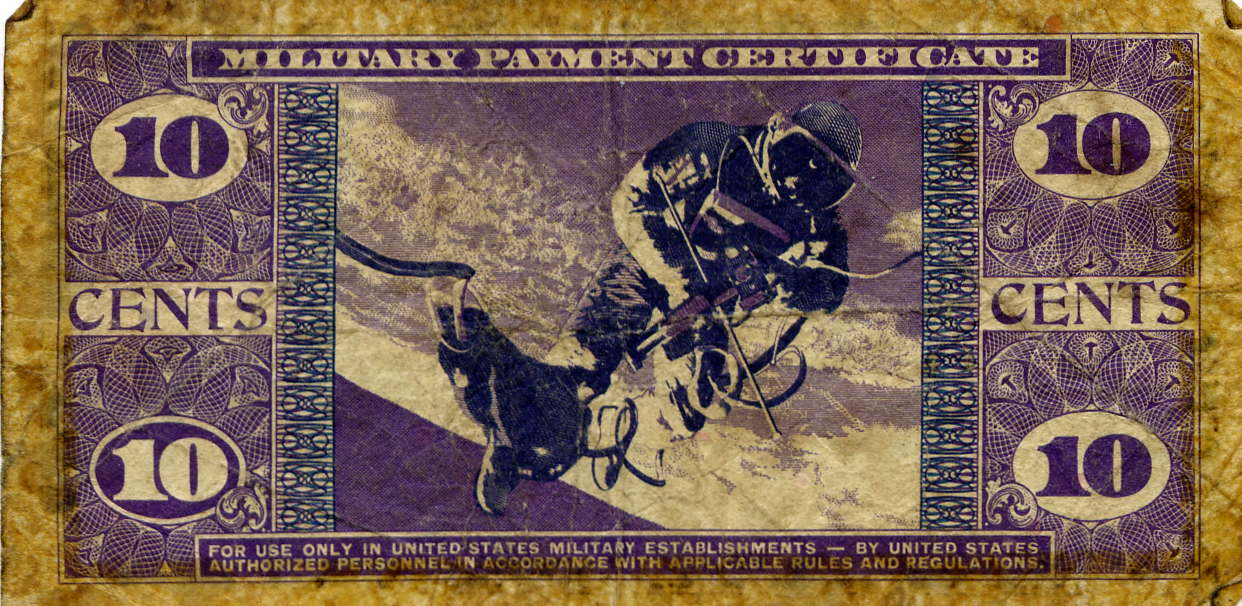 Crash on top of track N53 March 1970, B-Co area.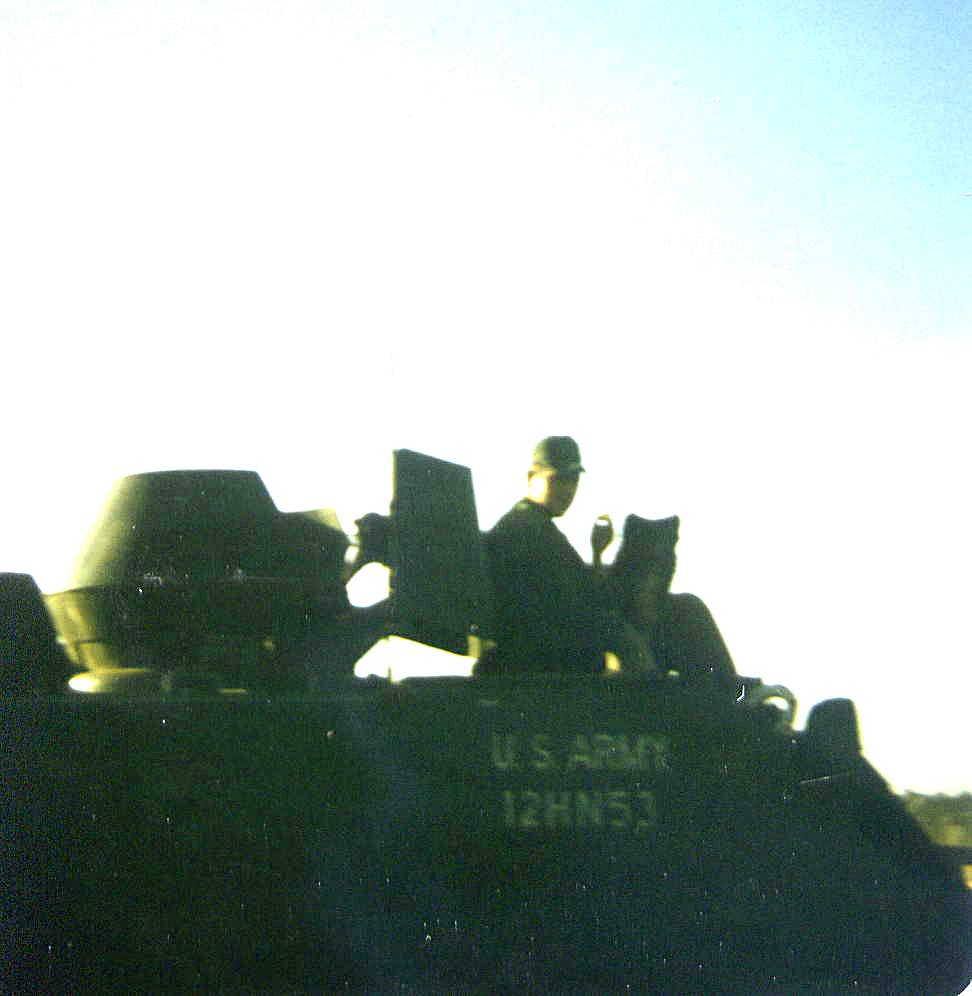 Crowded living conditions near the Ca Ty river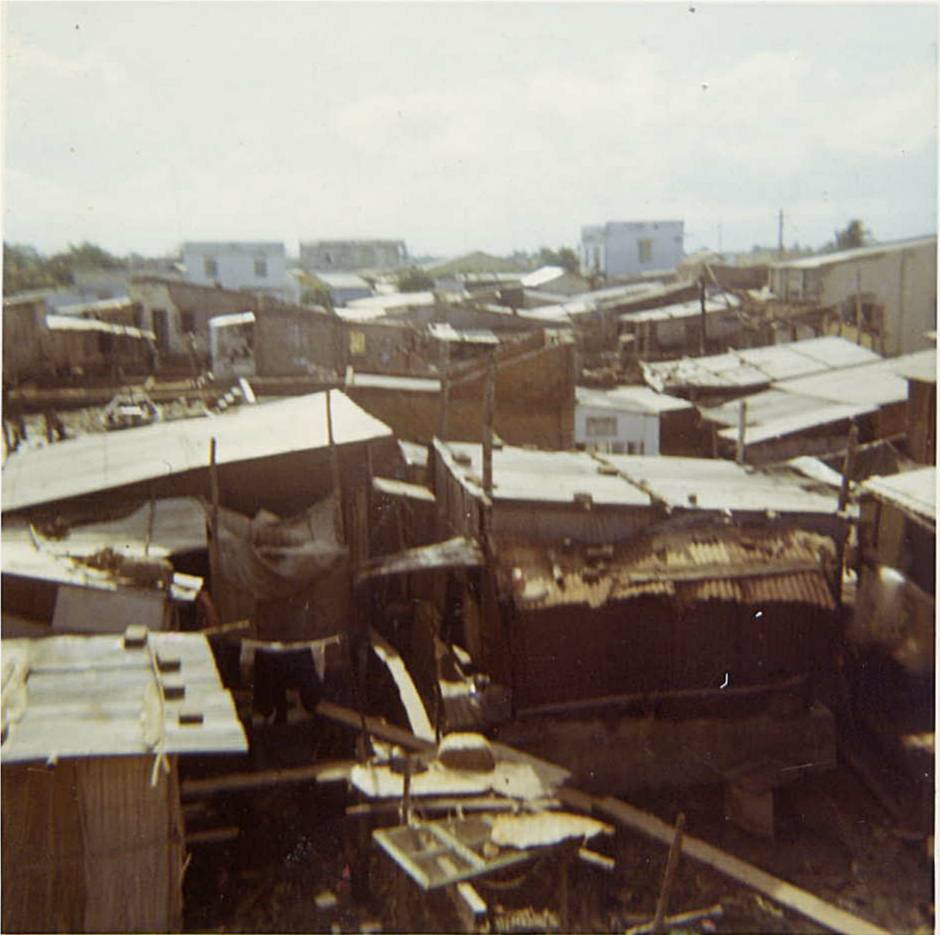 Early am on the move through Phan Thiet looking north west over the Ca Ty river bridge.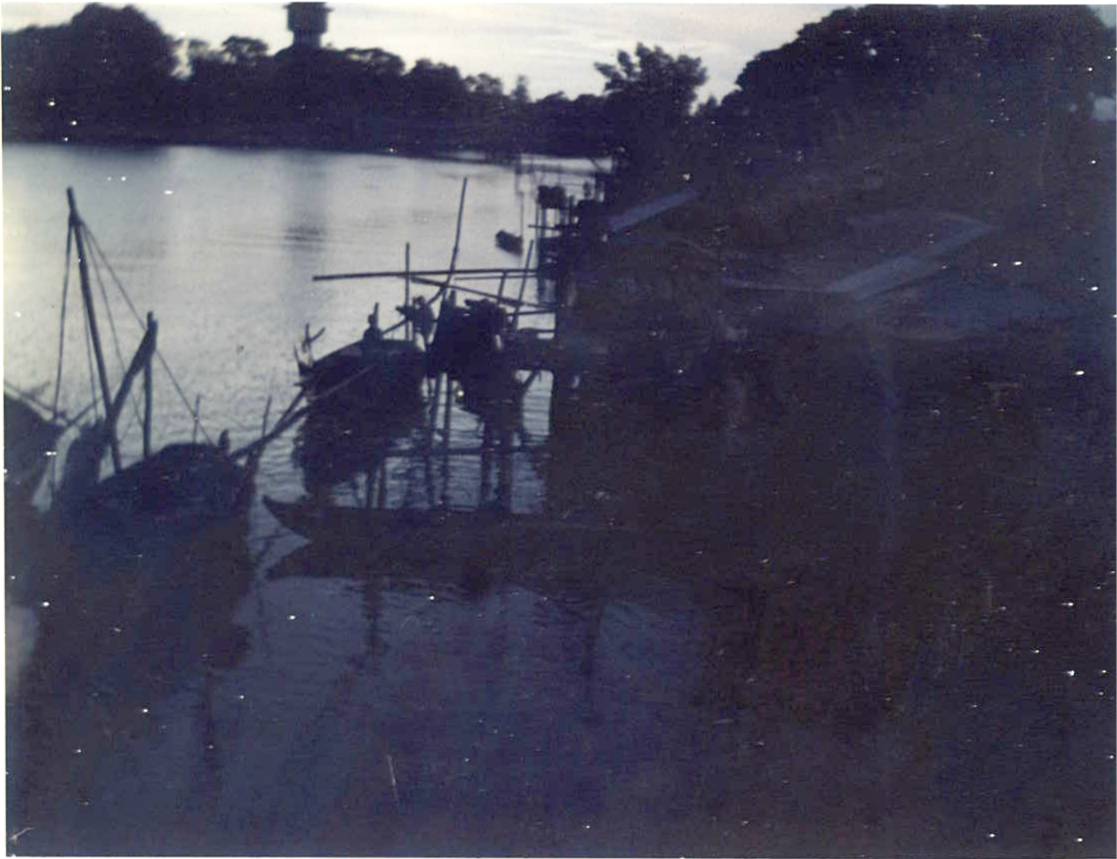 Moving along HWY 1 through Phan Thiet. It always amazed me that kids wouldbe up that early.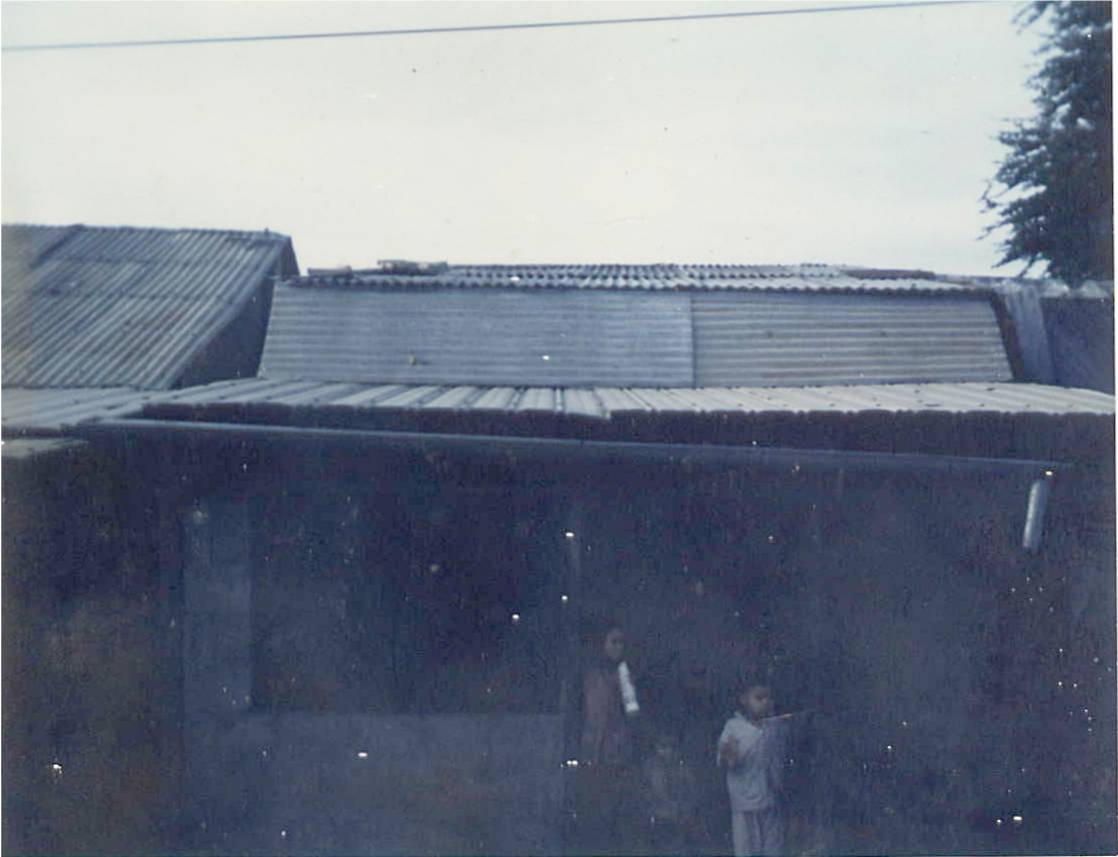 Back in the company area. Don Rainwater and Melvin Wadleigh
doing some maintenance on B-Co`s APC`s.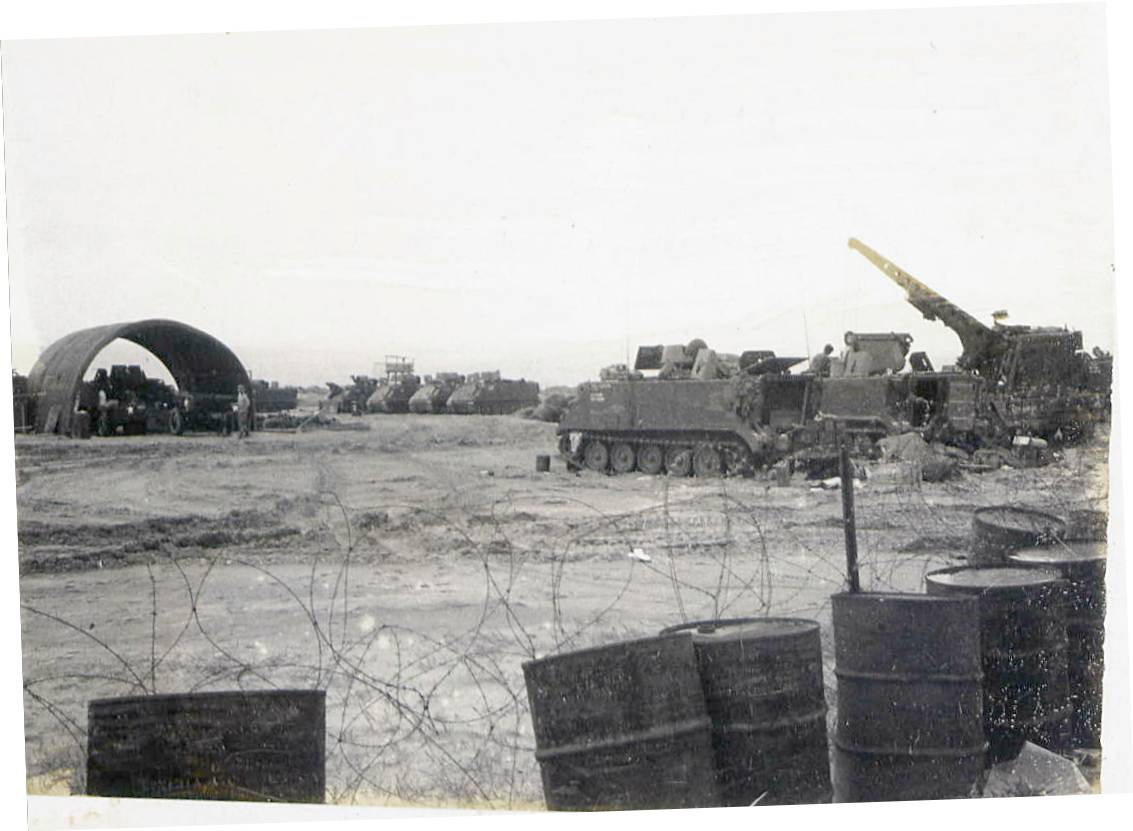 Picture provided by James Dacus. His tour of duty was from Jan of 70 to Dec of 70. Pictured are the company dogs Gus and Lum
James Dacus on the left and Tom Clark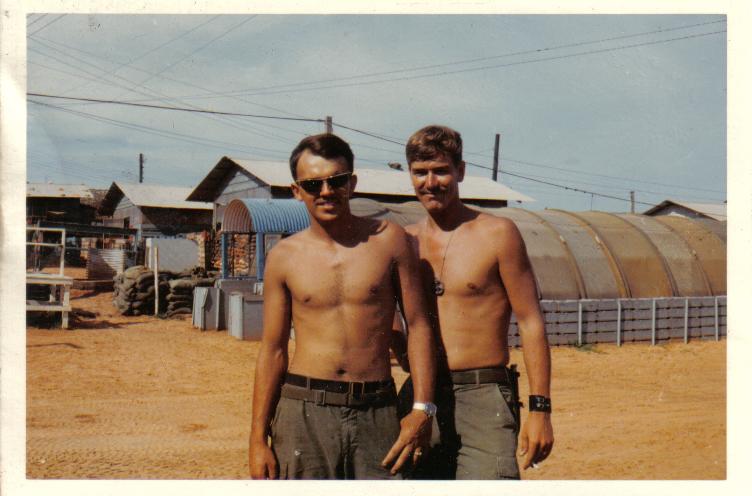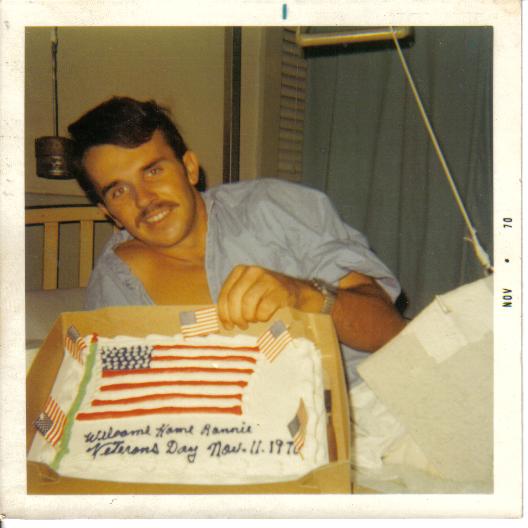 Just a short way from FB Sandy we got stuck in the river mud. Track #24 had come along to pull us out and it sank in the middle. If you
look there are ppl in the water. The track has just sunk.