Grimaldo Urlich-Vivar`s pictures 101st Airborn Div. His tour of duty was from, Dec.1st, 68 to Nov. 30th 69. He was assigned to HHC 3/506th inf Bn . On January 30th 1969, (Tet )LZ betty was attacked by the 482nd Local Force VC Batallion and the 840 Main Force VC Bn.
Behind the messhall after Tet 1969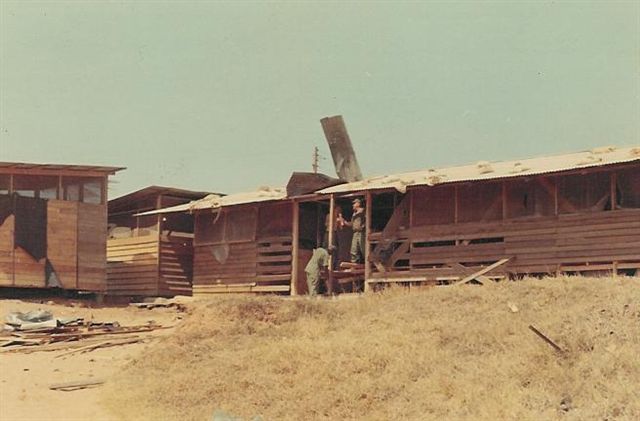 More damage from the tet 69 attack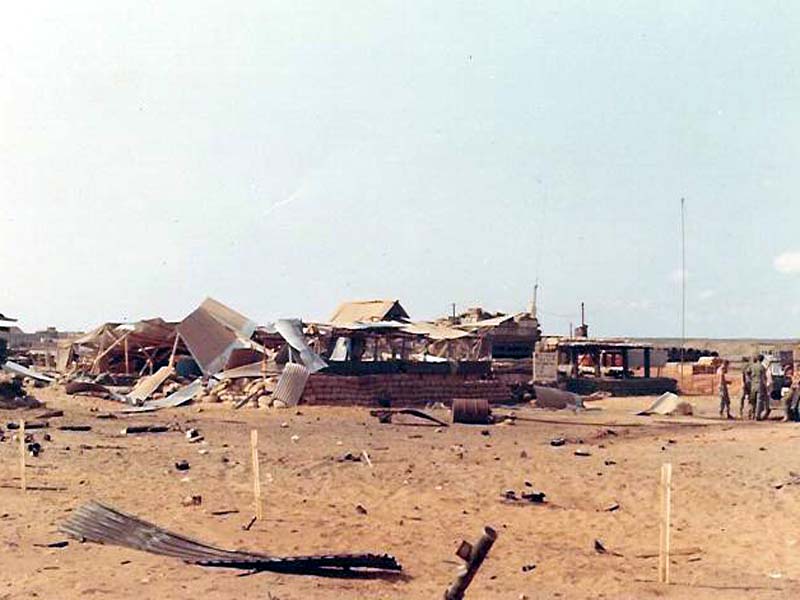 Co E`s area after the tet 69 attack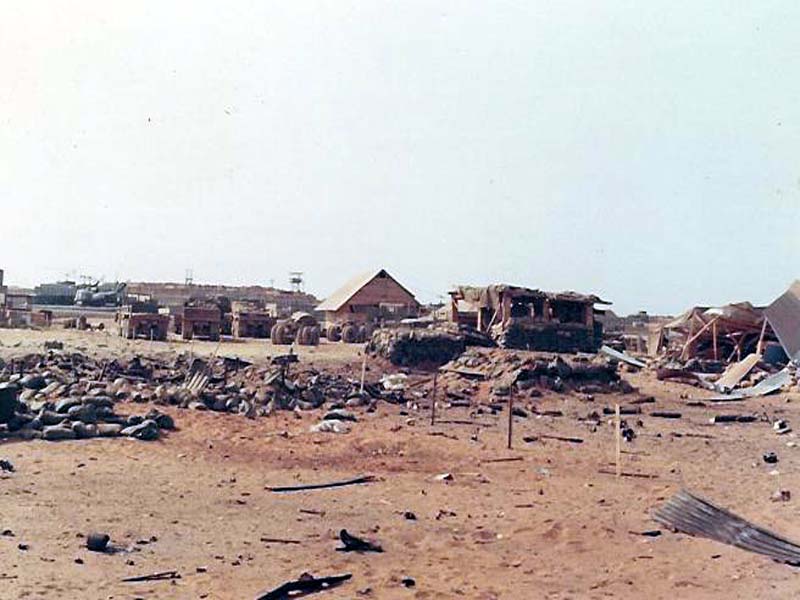 Accessing the damage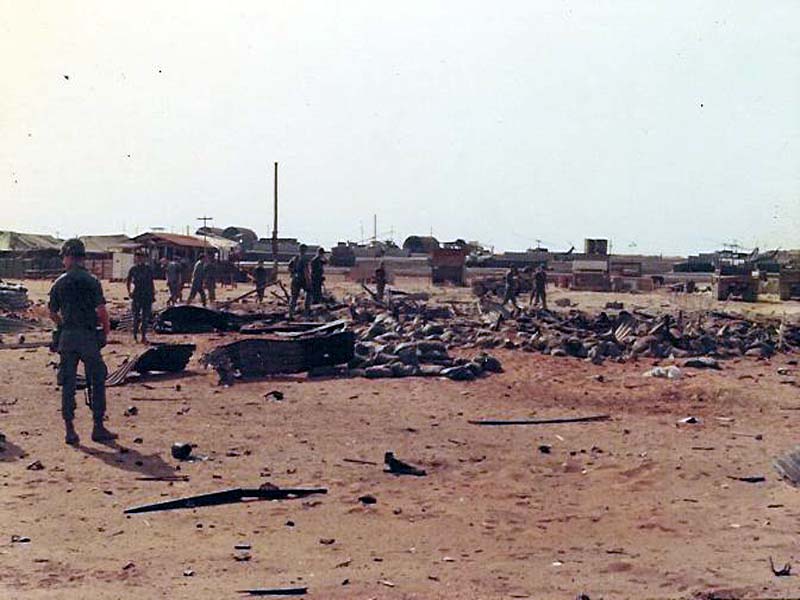 West side green line by the helipad a damaged 113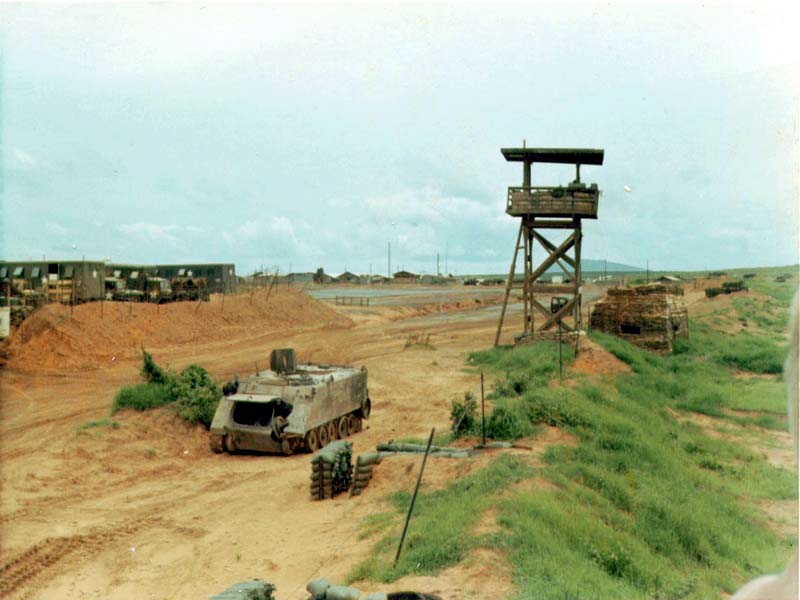 Tank recovery vehicle west side green line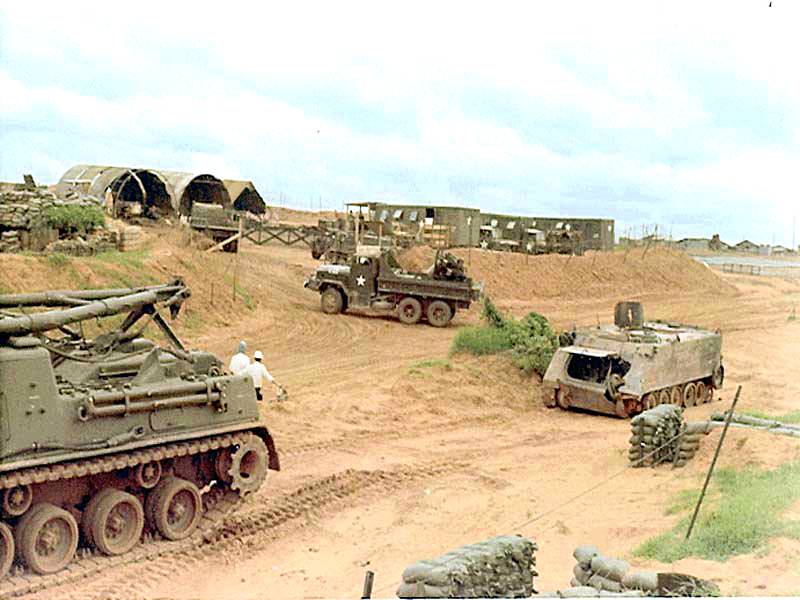 Civilian DC-3 crash no one was hurt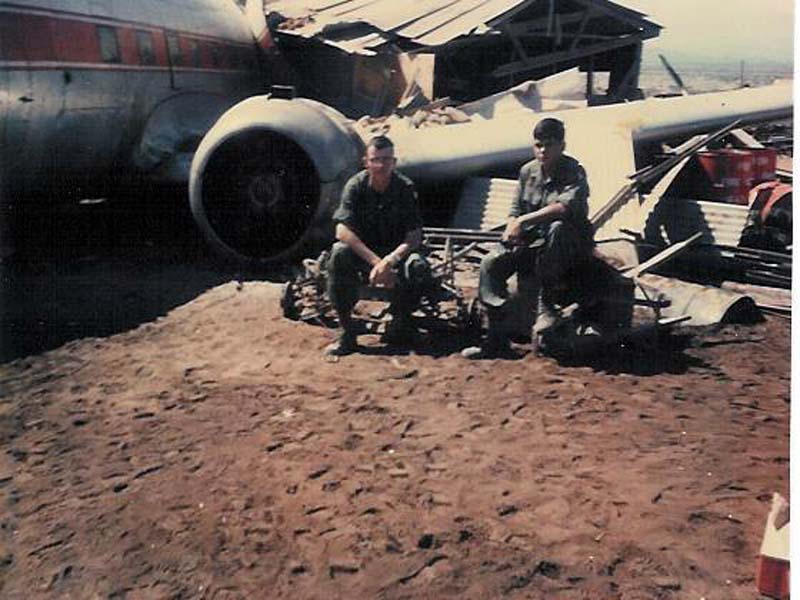 Airplane crash near the LSA area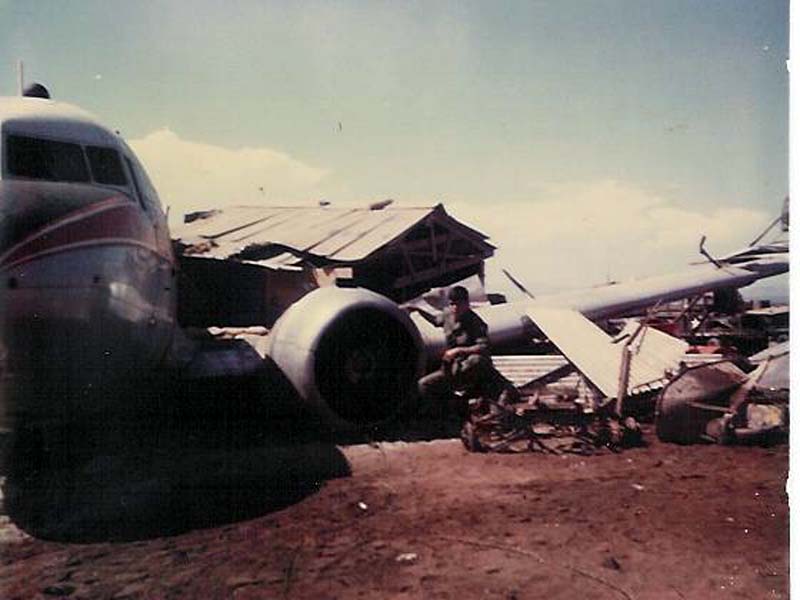 The right side radial engine was torn off its engine mounts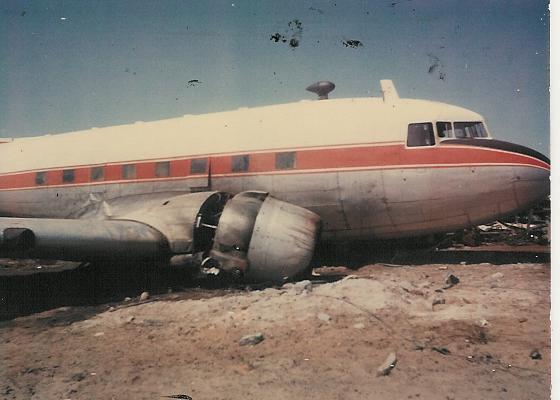 Grimaldo commo platoon rto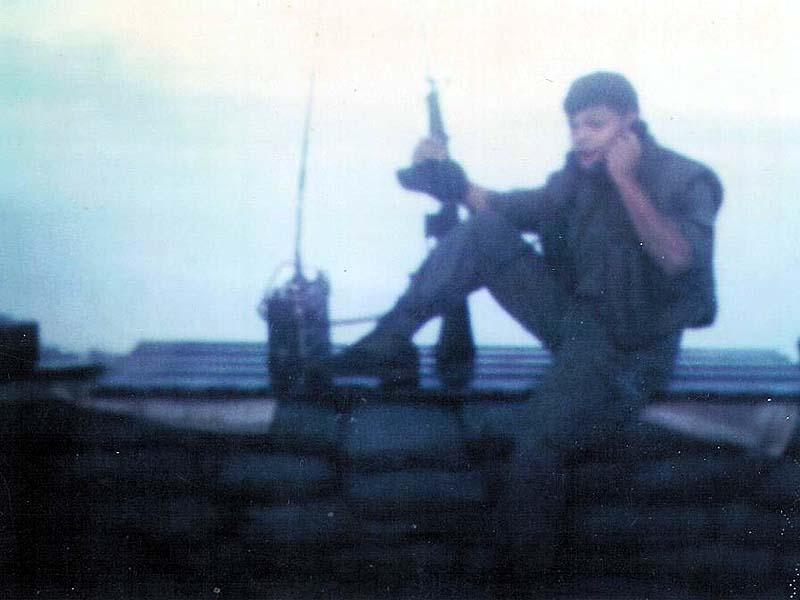 Co E`s mortar pit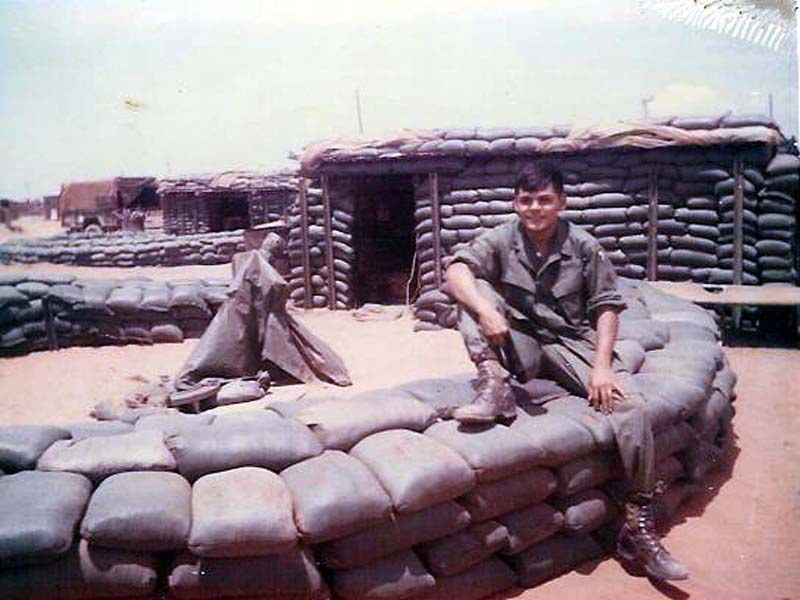 After recieving several direct hits during tet 69 S2,and S3 building`s where finally protected with ammo boxes filled with sand. Sp4 Blevins & Grimaldo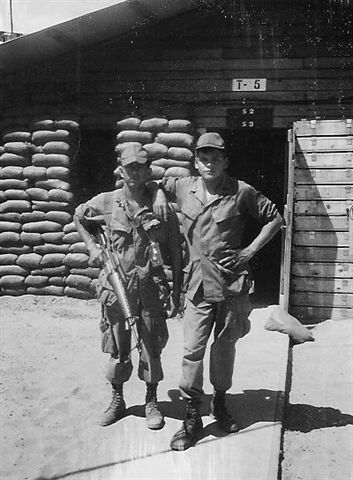 S2 and S3 building where not protected by sand bags during tet 69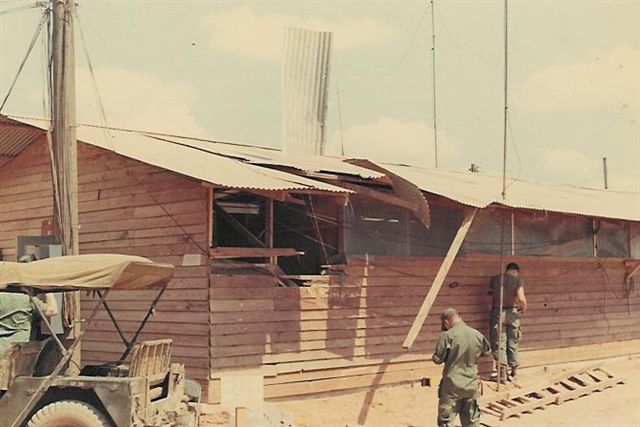 EcoCo motar pit before tet 69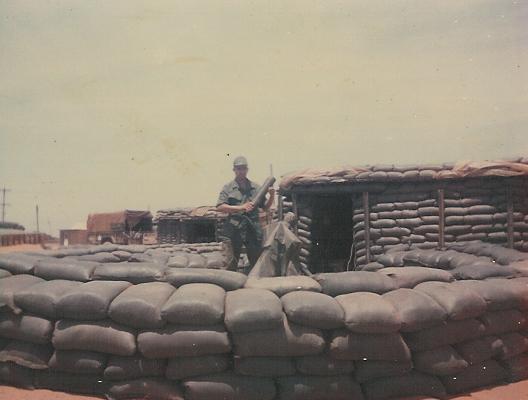 Sp4 Blevins
Sgt Cox Sp4 Fisher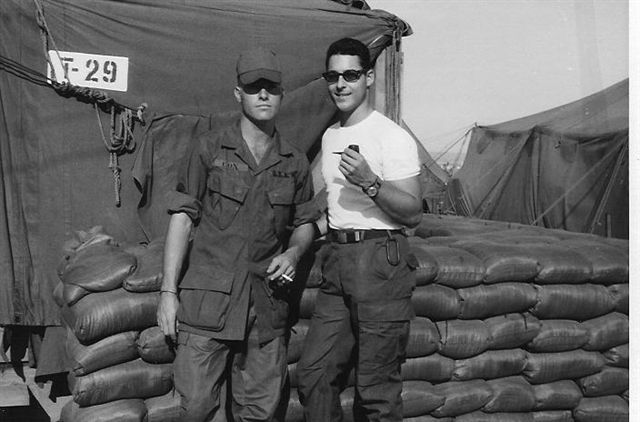 Commo Platoon filling sand bags 1969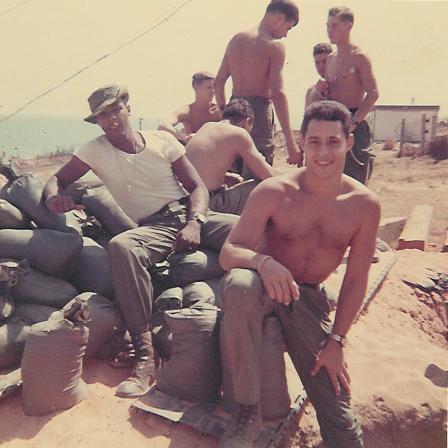 Pfc Tulsa, Sp4 Peck & Sp4 Urlich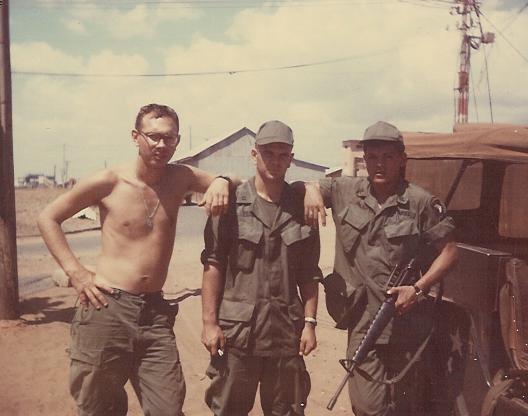 East side looking northeast from one of the towers on the greenline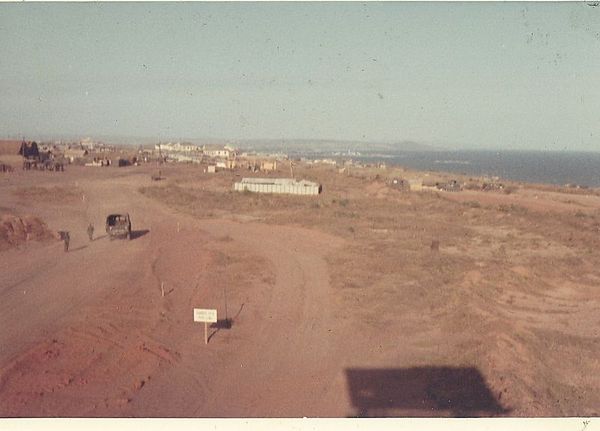 Waiting tobe airlifted to begin CA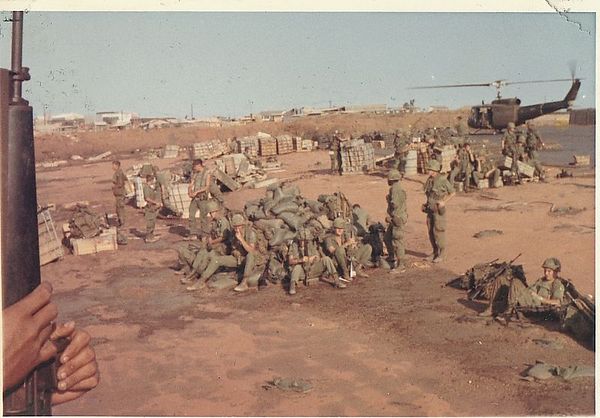 Mortar platoon and fire support west side greenline
Next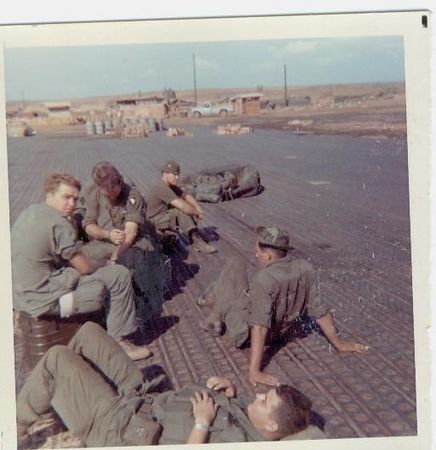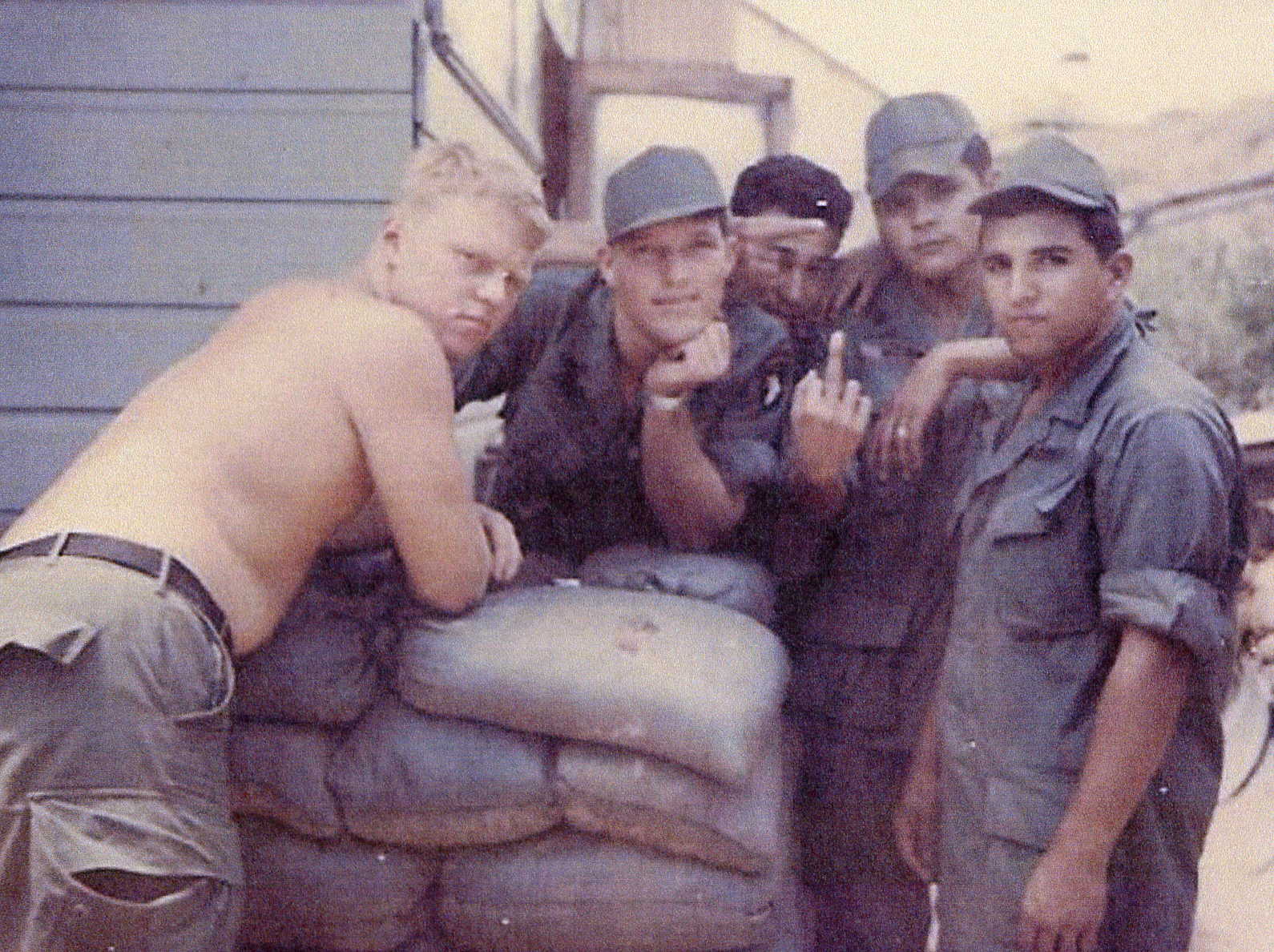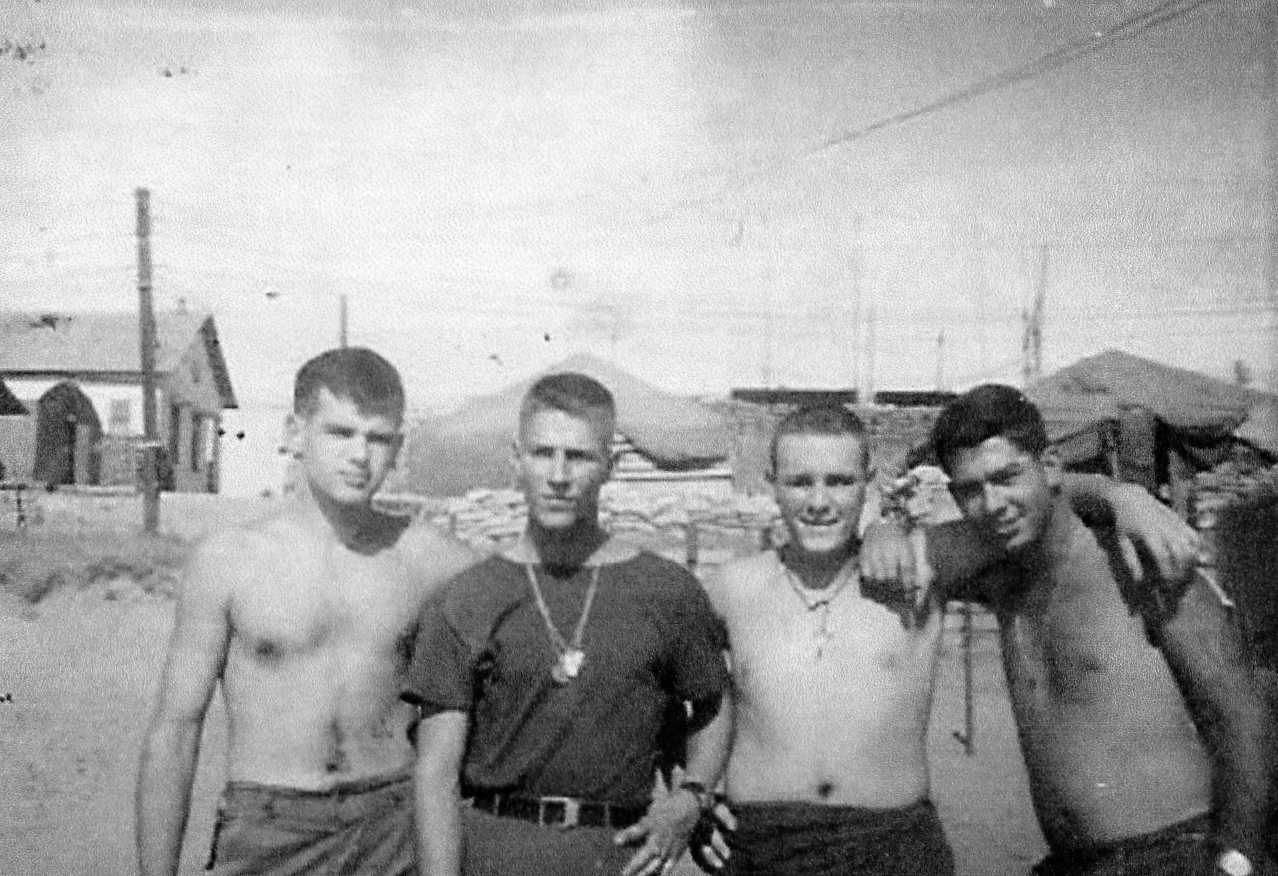 Picture taken by H. Hummel B-Co 1st of the 50th. Picture shows Le Hong Phong Forest. The 400 foot wide path`s were cut by the 687th Engineer Co and the 3/506th 101st Abn. The project was started on Aug 19th 1969. It was done to deny the Vietcong cover and concealment.
Information provided by Jerald Berry &J. Alexander